COVID-19 forces communications technology company to shift to new strategies, ultimately increasing revenue
New ad placement strategies, built on a powerful communication platform showcases new pivots technology industry is facing during COVID-19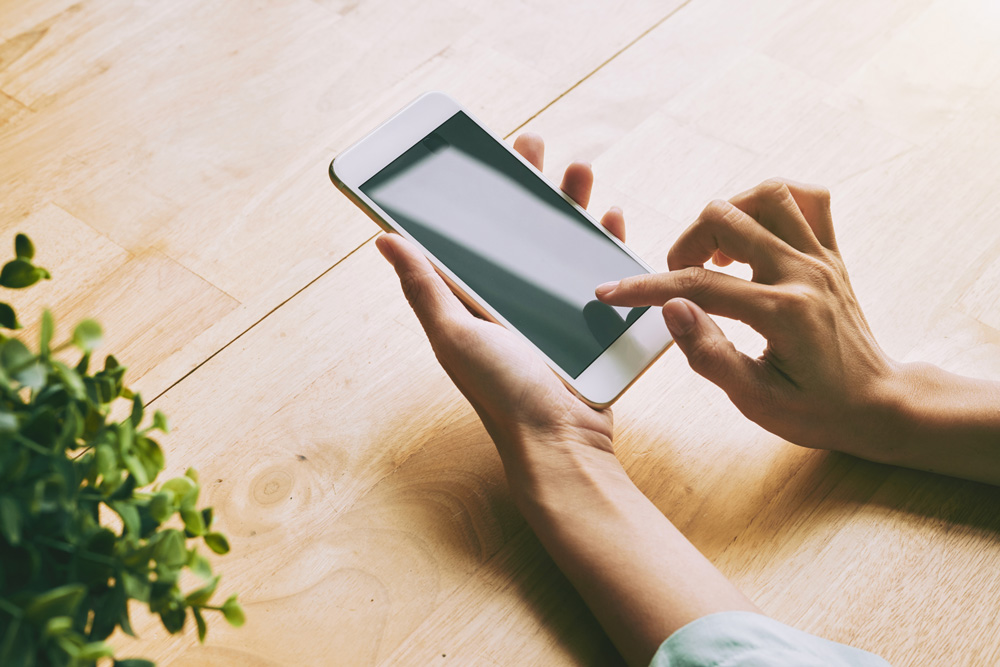 Our client, founded in 2005 on the brink of the smartphone takeover, is dedicated to providing applications that help people communicate in new and simple ways. With millions of people utilizing various applications built for iOS, Android and the web, the company has spent a decade at the top of the download charts, in both free and in-app purchases for their communications applications.
At-A-Glance: 
Has over 120 million users of their flagship texting application

Developed several applications dedicated to helping consumers communicate, including a focus on small businesses – providing an application that would help business grow, save time and money

Headquartered in California, with offices throughout the U.S. and Europe 
The Challenge
With the onset of COVID-19 in late March 2020, 70% of ad spending and it's buyers had adjusted or paused their ad spend entirely, sending projected company ad revenues like our clients', into a tailspin. With ad revenue down by 40%, our client needed to look into other ways of increasing revenue with their existing platforms. 
Our Approach
Since our relationship with the client has been ongoing since early inception of their applications, having built out their original, now retired application, we have built a strong, continual collaborative relationship with the client. Throughout our 15 year partnership, we've helped build, test, and release all of their applications for iOS, Android, Windows Phone, and Desktop – along with development of the backend services. With the rippling effects of COVID-19, the monetization team approached us to implement and release a solution to increase revenue from advertising. 
The internal team conducted a study that concluded by putting their ads in different places throughout the applications, ad revenue has the potential to increase by 22%. Knowing the high priority nature of this project, our two existing Virtual Pods were dedicated fully to ad-related work for both iOS and Android. 
Using our agile development process, we include experts from our guilds to build these high-performing pods, which enable quick delivery for each solution built for our client.
The pods offered technical expertise and consulting to help roll out the new ad placements. 
To ensure the engineered outcome included a cohesive, unified platform, our product, and design teams used KPI's that measured velocity, quality, product impact, and autonomy to ensure a seamless transition upon rollout.
Each guild is a world-class community of talented engineers within each area of expertise. The following guilds contributed to the project's success:
DevOps

Design & UX

PMO

Mobile
The core pod, already working on the client applications continued their existing work while contributing to the overall UI work of the application. These highly specialized teams worked together, all virtually, alongside the client to craft a strategic plan that would roll out the new ad placement in less than twenty days – a fast-approaching deadline. 
After a very quick two days dedicated to virtual "Discovery and organization," the team went into hyperdrive, prioritizing their work into two different phases. With dedicated Zoom and Slack channels for each team, ad-hoc discussions and real-time collaboration helped drive the rollout of phase one. Phase one began immediately focusing on key areas which would allow for fast delivery such as, removing any intermediate product releases in an effort to keep the team focused, reducing regression testing phase to a minimum, optimizing testing techniques and developer-tester interaction, Run developer and QA testing in parallel and increase cross-platform vigilance. Phase two, dedicated to refining the ad placement and layout challenges, began upon completion of phase one. 
The Results
Eight days earlier than planned, new ad placement was rolled out within the applications and all ads were live, able to begin producing revenue. As a direct result, even in the uncertainty of COVID-19, the new ad placement delivered an increase of 20% within its first month of going live. 
The second phase, completed in less than one week, helped refine the ads, addressing the previous layout challenges and enhancing the overall UI of the ads. The internal monetization team continues to monitor the results of the new ads and in collaboration with our core pods, fine-tunes the parameters to continue to optimize the revenue. 
In an effort to continue the momentum, our team is now focusing on analyzing opportunities to keep our ads up to date with the latest standards and technologies on the market.