Every journey starts with a solid plan. A plan that would help you reach your destination safely and without any surprises along the way. But we all know that's the happy path, and in the real-world things are a bit different as you sometimes need to struggle to reach a certain milestone.
What I'll try to do throughout this article is walk you through the journey of continuous learning based on my own experiences, as well as from those around me, which on some level made an impact on key decisions that I took.
Planning the Journey
I bet you've been asked, "where do you see yourself in 5 years?" If you ask me, this is something very generic that can be easily replaced with "what do you plan to do in the next 5 years in order to…?" And getting an answer for the latter, can draw some clear lines on the future career path of the individual, but will also uncover the mindset he or she will build their way with.
As a junior person walking into the IT world, you'll end up facing tons of unknowns. You most likely have a development plan in mind and you will constantly try to find ways of achieving your goals. But in order to make it happen, you carefully need to evaluate your priorities, talking about short to long term objectives. What you take in your backpack with you, will help you get there.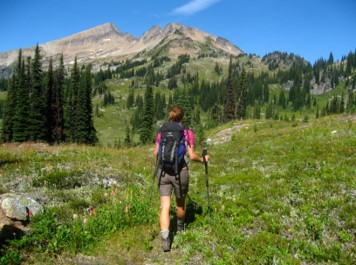 Backpack Checklist
Patience. Reaching objectives requires intensive work. Be aware that things will not happen overnight. Deal with one thing at a time and make sure you understand what's been asked from you. The initial ramp up within a project is extremely important. Understanding the basics, starting from processes and down to execution side, will help you in getting a clearer picture on future actions and opportunities inside the project.

Perseverance

. You will end up getting into bottle necks. And there will be cases where you will have problems getting out of. Don't panic! Find suitable actions to certain issues and always escalate as there will be people around you who could help and guide you towards solutions. But it will be up to you to follow up and get the lessons learned out of each one.

Be responsible, take ownership

. You will make mistakes. Take responsibility, learn from each one and take all the needed actions in order to make sure you don't end up repeating them. As you become more experienced, the ownership will play a crucial part on your career development. And the way you drive efforts for the parts you own, will make the difference.

Seek opportunities

. Make your voice heard. Get involved, step up into communication, bring new ideas and think of outside-the-box solutions. This will bring great value to the things you do on a daily basis.

Get out of your comfort zone

. This is not an easy thing to do, I know it for sure, as I've been there. But once you find a way to do it and balance things around between what makes you feel comfortable in your day-to-day routine, and the things you are reserved about, you can call that a win-win. And from that point on is just a matter of exercising it and reaching to a point where you have full control and it will all come naturally.
Don't Stop Until You're There
We all reach a point when it becomes hard to assimilate information. So, we need to stay diligent and find ways to do that. I recently took part in a workshop that described some of the most used "ways of learning" out in the wild, applicable not only for the IT world, but in general. The following are now stuck in the back of my head:
Did you know that after two weeks, we're left with…?
10% of what we read

20% of what we hear

30% of what we see

50% of what we see and hear

70% of what we say

90% of what we say and do
Or at least that's what Edgar Dale exposed and demonstrated inside his cone of experience stories (more on that here). But to be honest, that is pretty much what applies into our day to day life as well. Let's take a training/mentoring program for example. Trainees usually have a clear agenda to follow in order to become productive and run according to processes mapped inside projects. Starting from going over the theory, which can be a pain sometimes as we all know, and down to the practical part, which usually keeps the individuals more engaged. Folks will assimilate more information and will eventually be able to do things on their own, by following the "do it, in order to learn it" part.
Some say they are able to retain and learn new information by focusing on the "auditory" part (like 1:1/group discussions, watching videos or presentations). I personally fall into a combination of "Visual vs Kinesthetic" way of learning. And what that means is that I'm able to keep myself concentrated and assimilate, by seeing how things work and actually doing/exercising them on my own. So you'll need to find the perfect balance on these three key parts and apply it.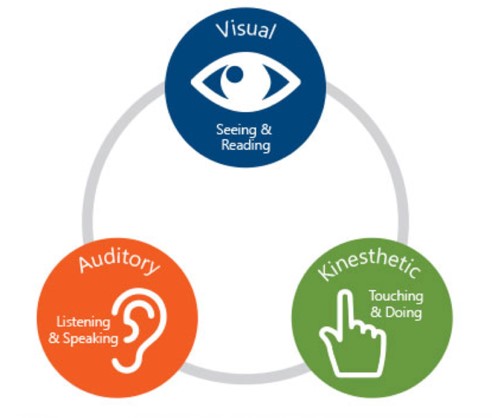 Share from Your Experiences Along the Way
The best way to do this is by getting enrolled into training/mentoring activities. This will help you improve your people skills big time, and by sharing from your experiences and expertise you will become more self-secure. And of course, once onboard into a specific program, and once that program concludes and the person you were mentor for manages to develop and starts working on his own, you will inevitably feel that you've accomplished something. Something big.
Arriving at the Destination
As an individual, you want to reach a point where you are satisfied with what you've accomplished and with the amount of things you've learned, applied or shared with others so that you watch them grow alongside with you. But how do you measure that and when do you decide that you've completed the journey? Unfortunately, there is not a formula for that, as I'm still trying to figure it out on my own, but to be honest, that's what makes it entertaining and puts you in a position where you constantly try to find challenges on your own, and overcome them.
So to wrap it all up, I'm going to leave this here:
"The capacity to learn is a gift, the ability to learn is a skill, the willingness to learn is a choice." – Brian Herbert

Just think about it and you can then draw your own conclusions. Step into the journey and make the best out of it!