Cognizant Softvision's EVP presented at Employer Branding Conference Romania
Lia Apostol, Head of Marketing and Communications Romania, reveals why Cognizant Softvision is "The Place To Be"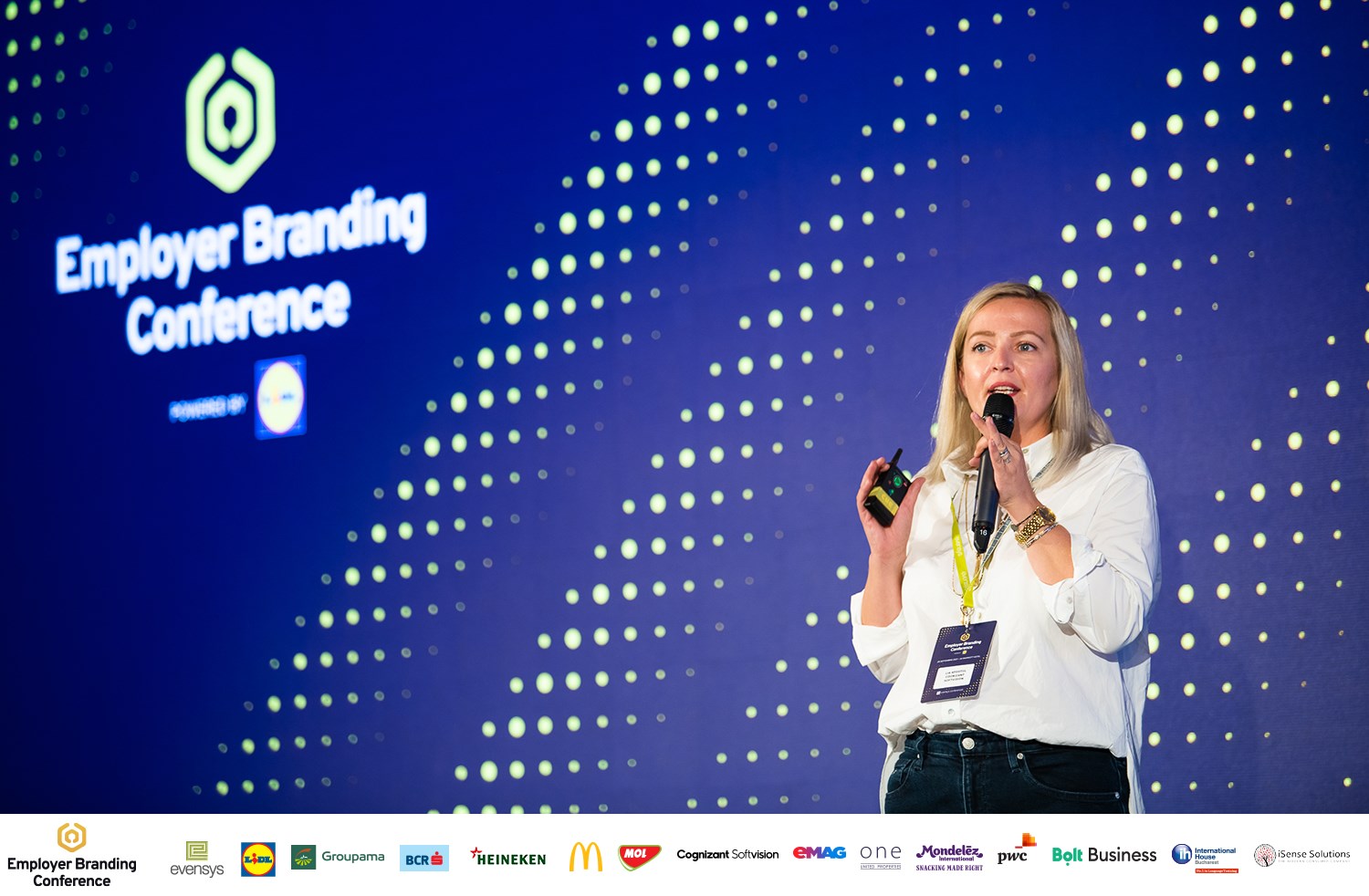 What is a "Place To Be"? 
On September 29, 2021, the Employer Branding Conference took place in Bucharest, Romania, in a hybrid format. The event presents successful human resources & employer branding strategies and tools that help create effective recruitment and retention campaigns.
Lia Apostol, Cognizant Softvision Head of Marketing and Communications Romania, spoke at the conference, discussing the importance of company culture when it comes to retaining and recruiting talent. Lia presented how our company culture is reflected in our employee value proposition across Romania, and that our environment is one where everyone aspires to become their best self and has the support to do so. 
Our culture and supportive environment is just one of the reasons Cognizant Softvision is "The Place To Be, Now & Beyond!" In her talk, Lia shared the process of creating our employee value proposition (EVP), including using focus groups and involving our brand ambassadors in amplifying the EVP–"The Place To Be, Now & Beyond!"  
Lia also revealed the key factors that people consider when choosing their employer and the behavior that drives that decision. She shared an example of how the company was able to create flexibility and adaptability during the pandemic, and how we maintained and continue to maintain our daily internal engagement and the activities that keep Softvisioners and our clients connected. Our internal campaigns were so successful, Lia shared, that the entire team received many global awards. But what was most important was our people's recognition as demonstrated by their constant involvement.  
"The pandemic changed everything and every one of us. It changed how we recruit and, especially, how we retain our best talent. Our culture is more flexible and the voice of our brand is our people," stated Lia. 
At Cognizant Softvision Romania, you can work from anywhere. For us, studio experience is more than just a concept that allows people to work from anywhere, but an actualization that was created to reimagine our new normal.
For everyone who wants to learn more about our EVP, read our story.