Cognizant Softvision was present at SEETEST
Softvisioners shared their insights and latest trends on QA during a conference in Romania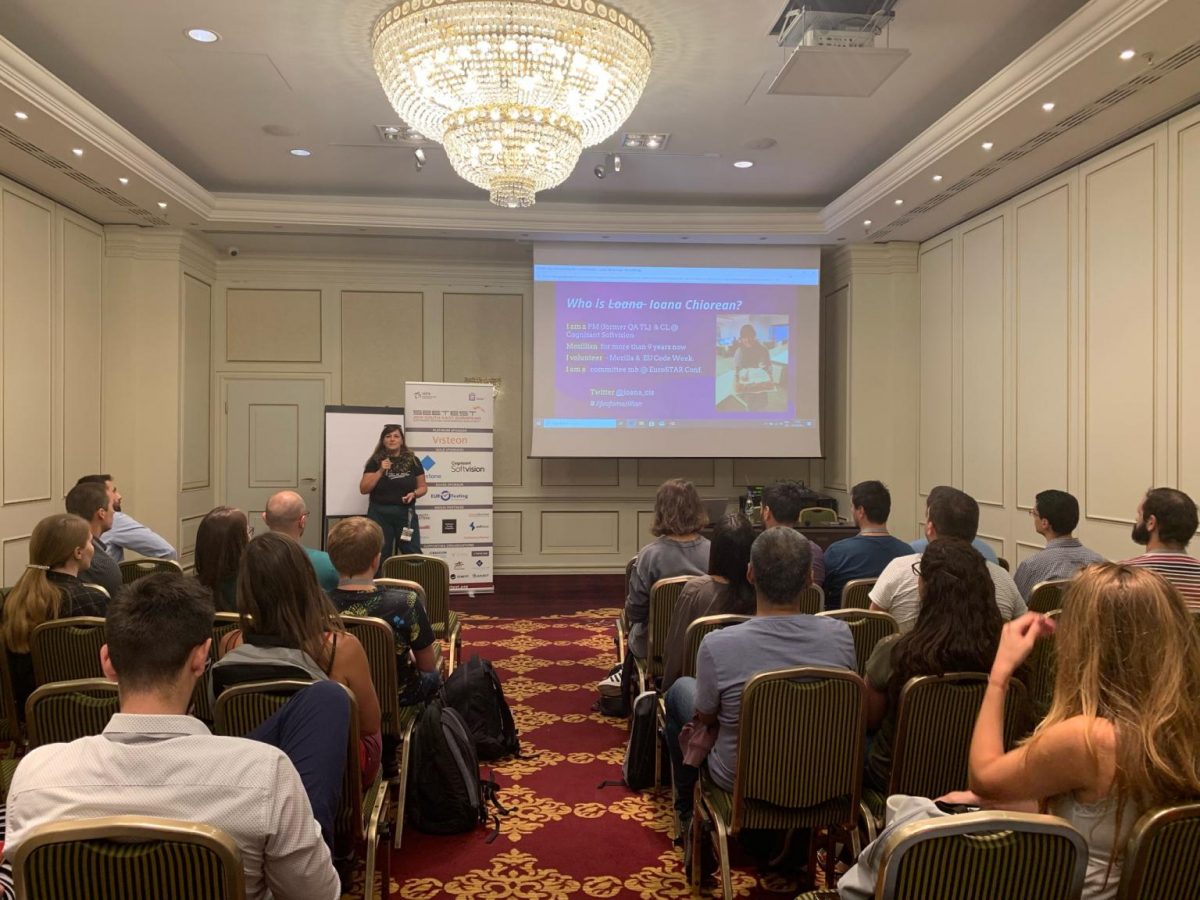 Bucharest, Romania, September 26-27, 2019. Cognizant Softvision sponsored the 2019 edition of The South East European Software Testing Conference (SEETEST). The event took place at the JW Marriott Grand Hotel, where participants had the opportunity to attend keynotes, learning sessions and half-day workshops with a variety of topics such as: Security Testing, Test Automation, Mobile Testing, AI & Cloud Testing, among others.
On the second day, our QA Community Lead, Ioana Chiorean, gave a talk on how her team learned testing from mobile browsers. "We had to address 6 apps at the same time with limited time and resources. During that process, we learned to better reuse the tests for equal components in different apps, to only automate the necessary parts, and to be open to different and new ways of testing".  
Ioana also witnessed the interaction with conference participants at the booth Cognizant Softvision set up at the event. "Attendees were invited to participate in a Tech Quiz. I was glad to see their enthusiasm as they were discovering and learning new things. By playing, they also found out more about the opportunities we have as a company and our impact on the tech and digitalization field", she concluded.
And here are some pics of the two days event!