Cognizant Softvision Presents at ITFest 2021
Java Developer Cristina Manitiu shares her expertise on twelve-factor apps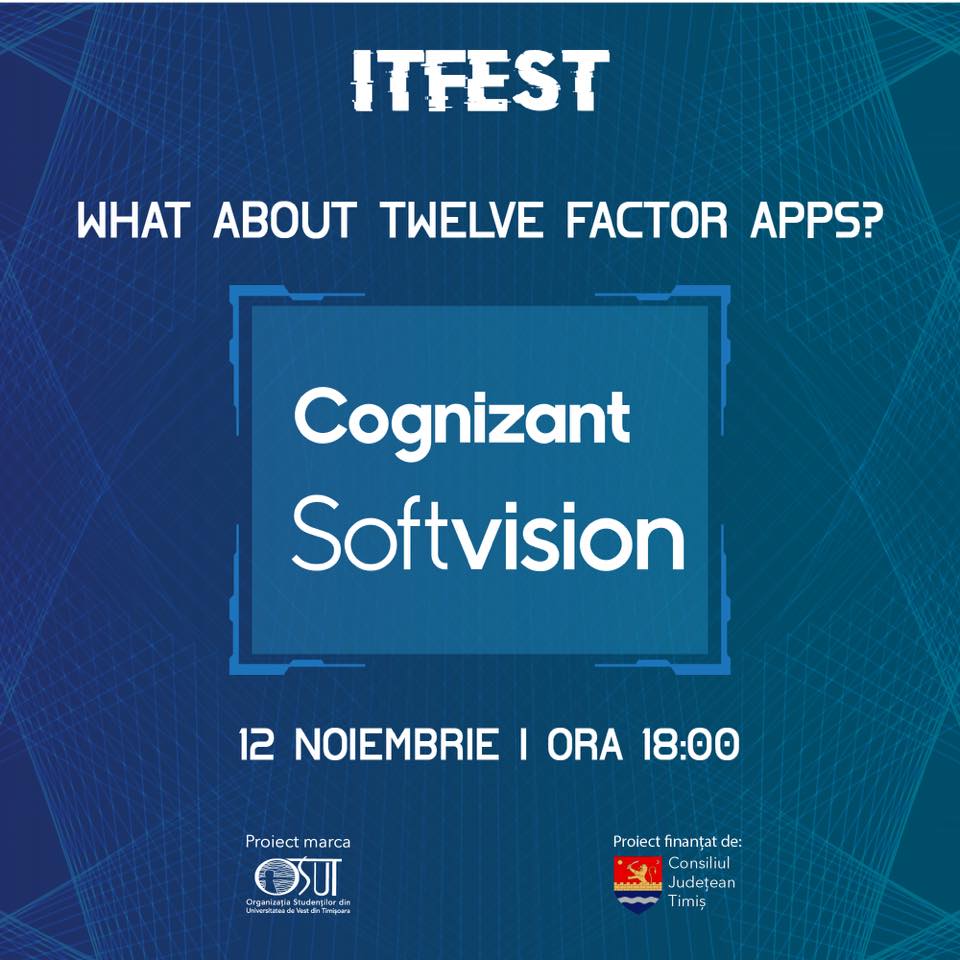 ITFest Timișoara offers conferences and workshops on trending topics in the IT community, as well as contests and game tournaments. Organized by the Students' Organization of the West University of Timișoara (OSUT), ITFest will hold its 16th-annual event virtually from November 1-14, 2021. 
Cognizant Softvision at ITFest
Cristina Manitiu, experienced Java developer, joins the event this year as a featured speaker. Cristina's talk, "What About Twelve Factor Apps?" will reveal the expectations for cloud native apps and how the twelve-factor principles can help build a scalable application architecture. Don't miss Cristina's webinar, beginning at 6:00 PM EET on November 12th.
ITFest Timișoara 2021
When: November 1-14, 2021
Where: Online
Register here
To learn more about ITFest Timișoara, click here.