Cognizant Softvision Philippines Virtual Job Fair
Meet our experts and develop your skills, November 27 and December 4, 2021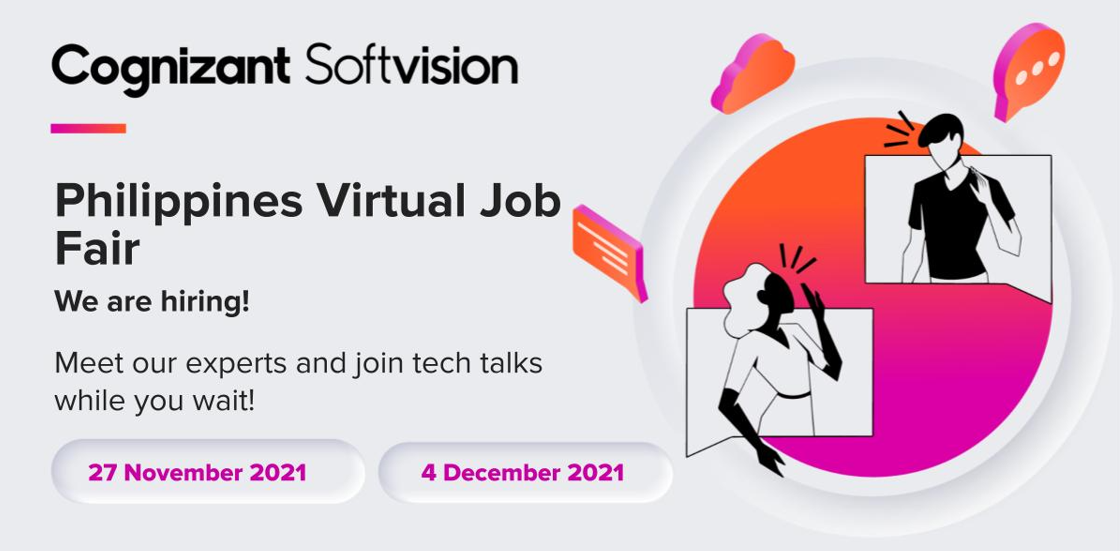 Cognizant Softvision Philippines will hold its biggest recruitment drive, the Philippines Virtual Job Fair on November 27 and December 4, 2021. During the events, Cognizant Softvision experts from the Manila studio will host several tech talks and sessions to share knowledge and best practices.
Come meet our experts and learn about our openings in software development and administrative roles, while developing your skills through various tech talks.
On December 4th, our Lead Developer, Florente Navaja, will be talking about Clean Architecture. Also, our Lead Quality Engineer, Kurt Martinez, will deliver a presentation on Designed To Adapt: Future-Proofing An Automation Framework.
The full-day events are open to pre-qualified candidates. To join, send your resumes to recruiting-manila@softvision.com.
Philippines Virtual Job Fair
When: Saturday, November 27, 2021
Saturday, December 4, 2021
Where: Online
Apply with your resume