TechTalks Timisoara is an event dedicated to gaining a better understanding of the latest trends and updates in various areas of technology. The event takes place virtually from October 19th to October 21st, 2020.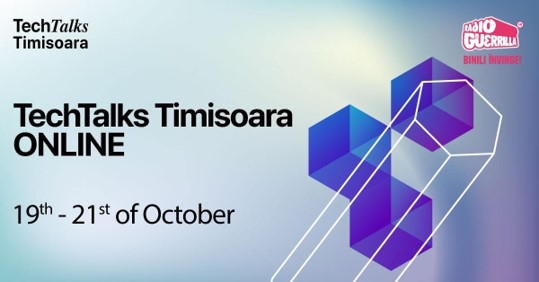 With a new online format and with a jam-packed three-day agenda, attendees have access to the best insights and experiences as shared by tech speakers. 
If you have an academic background in Automation, Computer Science, Mathematics or Informatics, Electronics and Telecommunication, or if you're an IT professional, enthusiastic about new technologies and trends in the tech field, this event is for you.
Cognizant Softvision Enterprise Coffee Engineer, Cristina Manitiu to give a live code demo at Java Conference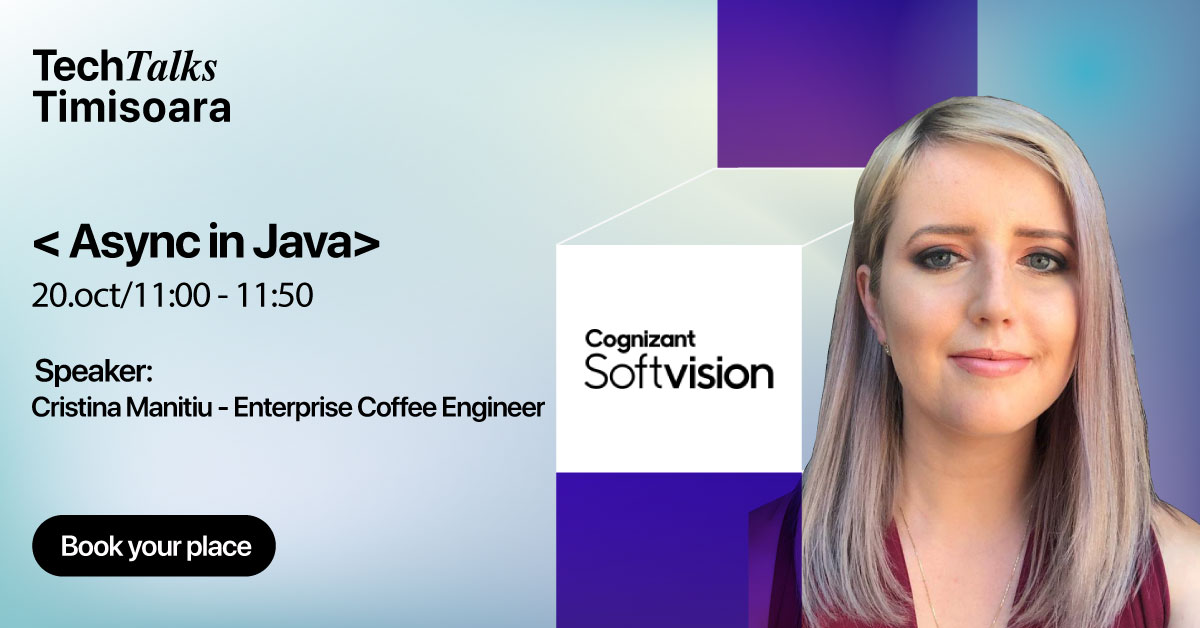 Learn what async is in Java and discover different ways to implement it with a live code demo by Cristina Manitiu, Enterprise Coffee Engineer at Cognizant Softvision's Timisoara studio!
Cristina is a Java developer with eight years of experience in the tech field. She's passionate about reading both technical and non-technical articles and books. She believes that whatever happens on a daily basis, we have to keep moving forward.
Java TechTalks Conference
When: Tuesday, October 20 | 11am
Where: Online Here
Learn more & register with your Hipo account
Don't miss Cristina at TechTalks Java Conference! You can listen to her online just by registering.