Cognizant Softvision Joins Tech Week 2021
Visit us at our virtual booth and hear from our experts during their live talks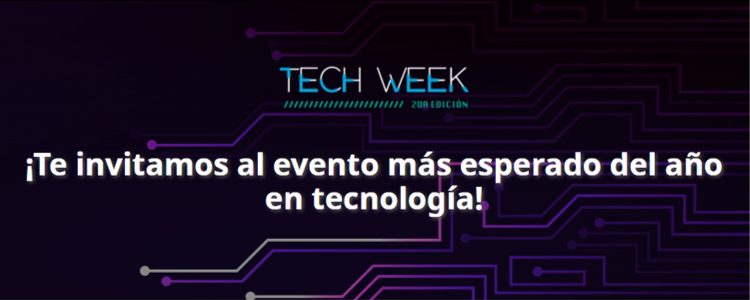 Cognizant Softvision is proud to sponsor Tech Week 2021, the free online event that takes place November 8th through the 14th in Latin America. 
Tech Week brings together industry leaders and IT professionals with more than 30 tech talks covering everything from artificial intelligence, big data, data analysis, digital transformation, IoT, cybersecurity, and more. 
The event also gathers the best companies in Latin America, giving them a space to showcase their organizations and share job opportunities for all levels in the IT field. Cognizant Softvision's virtual stand will be available around the clock from November 9th to the 12th. Come visit to learn what it's like to work at Cognizant Softvision, apply for open positions and take our Tech Quiz for a chance to win some great prizes.
Softvisioners Speak at Tech Week
In addition to our virtual booth, Cognizant Softvision will have three of our experts join the event as speakers. 
Tuesday, November 9th, 5 pm (GMT-3)
Experienced software engineers, Romualdo Lanzón and Emiliano Gonzalez will discuss leading technology and culture.
Thursday, November 11th, 3 pm (GMT-3)
UX Community Manager, Alejo Romano will discuss creativity in the era of overquantification.
Tech Week 2021
When: November 8-14, 2021
Where: Online
Register Here
*Please note: All talks will be held in Spanish
Learn More
Local news sources in Latin America have been covering the upcoming event. Read more about Tech Week from the following articles:
To learn more about Tech Week 2021, visit their website here. We hope to see you there!