Cognizant Softvision Joins International Professionals at the Second-Annual PROW Conference
Cognizant Softvision participated as a "prowd" partner at PROW 2021 this September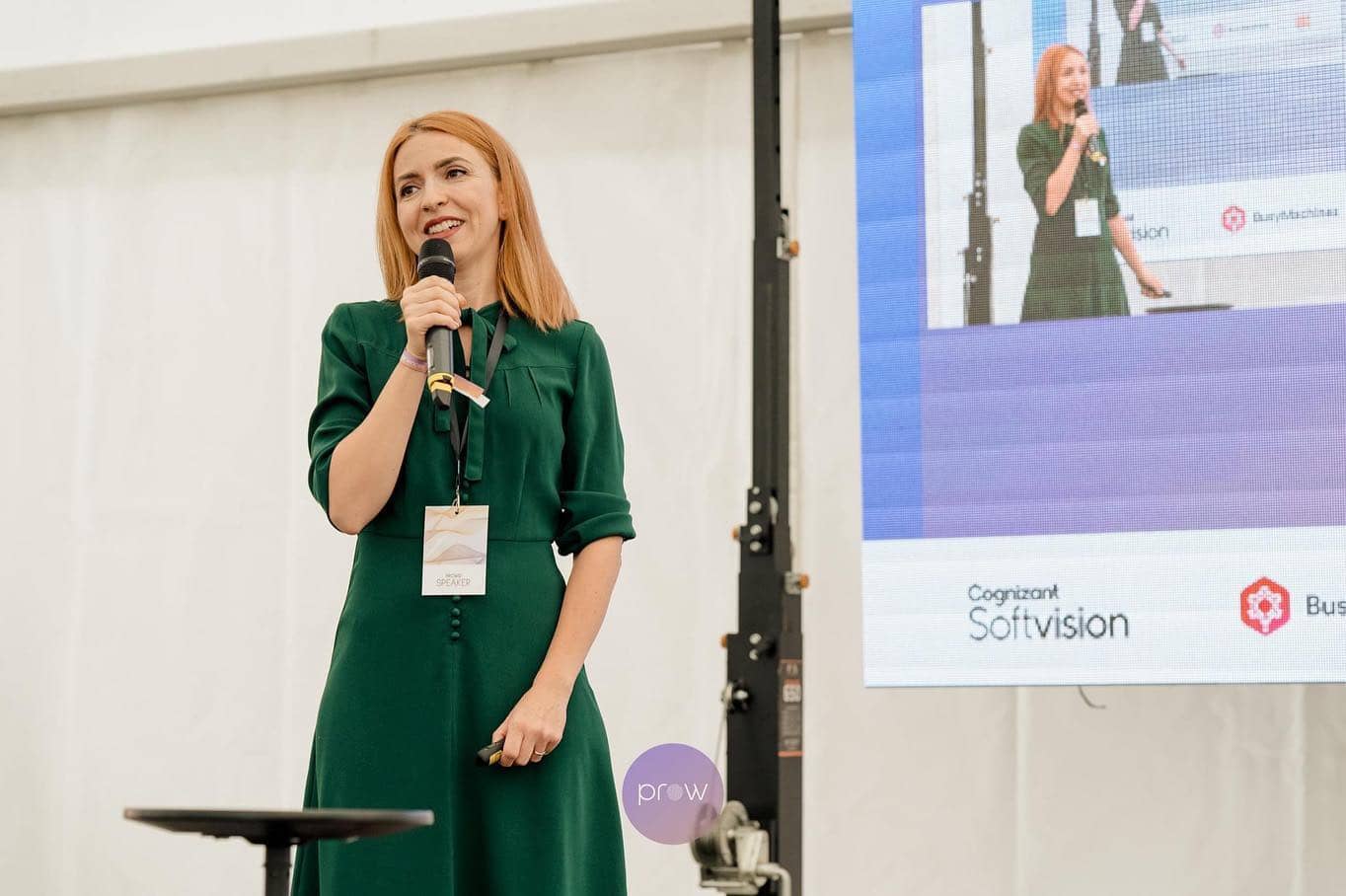 This past September 16-17, Cognizant Softvision participated in the PROW conference, a technology event with a focus on products. The conference, which was held both in-person in Timișoara and virtually, brought together international professionals to create a forum for insights on building better products. 
Ramona Bordea-Nazarov, Product Manager at Cognizant Softvision, was a featured speaker at PROW. Her talk, "What Makes an Effective Product Manager," highlighted essential techniques and strategies that can help product managers make decisions toward realistic and significant product goals that sustain growth of a product in a competitive, constantly changing landscape. 
The conference attendees also had the opportunity to meet Softvisioners and kick up their feet at our reserved area. Participants enjoyed relaxing and playing some VR games while they learned more about Cognizant Softvision's project management community. 
Many colleagues from the Timișoara studio had the opportunity to attend the conference at the venue, while others listened in online. Whether they were sharing knowledge as a speaker or company representative or taking part in the learning experience, everyone who was involved looks forward to next year's edition.