Cognizant Softvision attended annual Groupon town hall meetings in Romania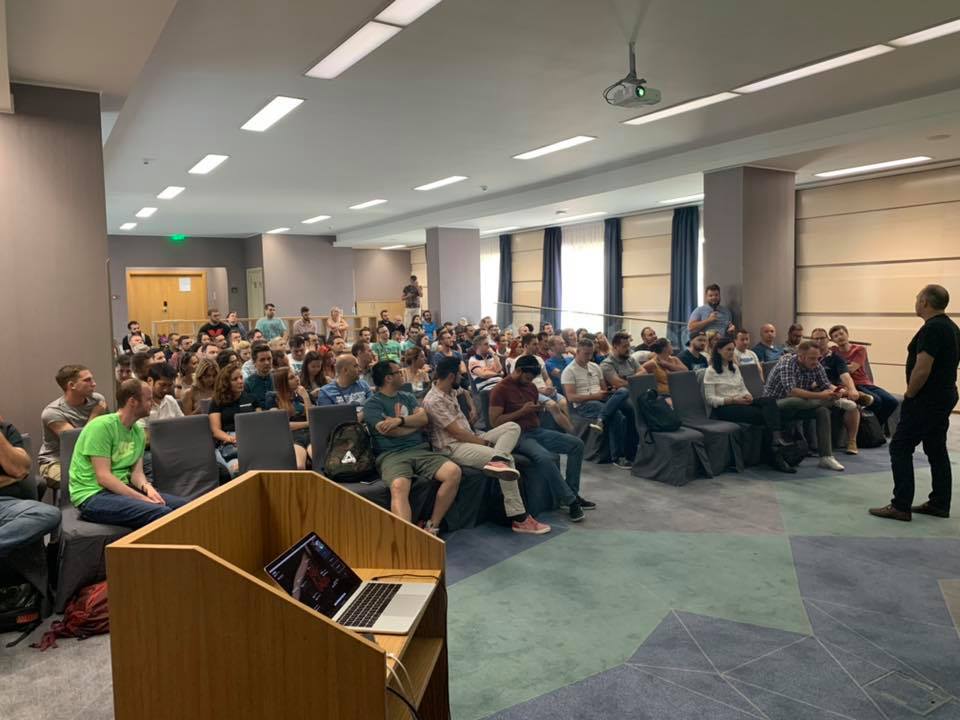 CLUJ-NAPOCA, ROMANIA, AUGUST 27, 2019 – DoubleTree by Hilton was the scenario for the annual town hall meetings organized by Groupon in Cluj-Napoca, Romania. Over 130 Softvisioners attended the presentations delivered by 11 representatives from Groupon, one of Cognizant Softivision's longest standing partners.
The topics covered from Groupon's history and evolution to business initiatives, engineering challenges, and upcoming plans. The talks ended with a 50-minute Q&A session.
As part of the event, Flaviu Ionescu and Virgil Ratiu, both Delivery Managers from the Cluj-Napoca Studio, prepared a few slides to highlight the Cognizant Softvision Groupon team's growth over the past three months. "The most important figure to keep in mind is that our project grew from 120 engineers in April this year to over 170 by the end of August. This is truly remarkable and represents a meteoric growth rate that we were able to achieve", pointed out Flaviu. 
The Cognizant Softvision team working on this project has solid experience in areas like QA, iOS and Android, but has also started growing in Web Development, Backend Automation, Web Performance and Data Analytics. "We work across all major business verticals, both for our consumer apps and our market facing apps. In addition, we are fully integrated in several aspects of Groupon's business and decision making processes, at an engineering level. This covers both planning and implementation efforts", Virgil added.