Cognizant Softvision at Voxxed Days Bucharest
Enterprise Coffee Community Lead To Present Keynote Speech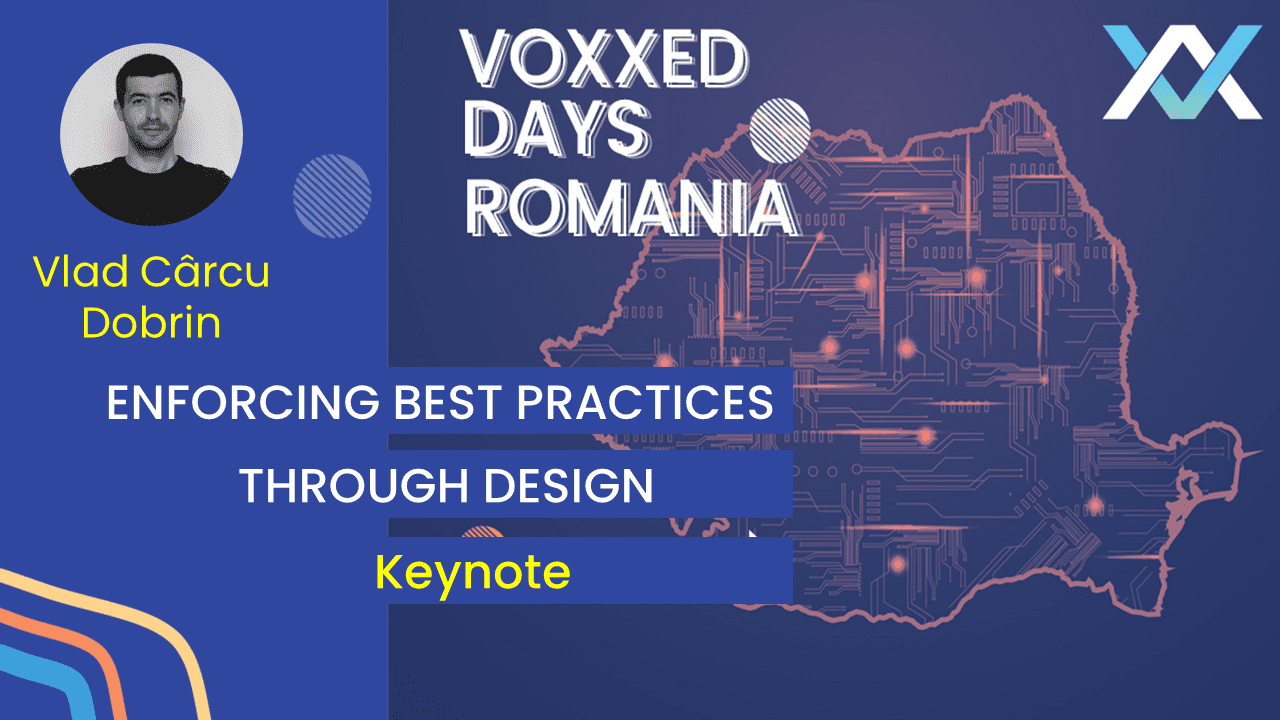 Cognizant Softvision is proud to participate at Voxxed Days Romania's Bucharest edition this October 21-22. Voxxed Days Romania is a developer conference that brings together popular speakers, core developers of popular open source technologies and professionals looking to share their knowledge and experiences. With several tracks on different topics, attendees can satisfy their curiosity and learn new skills.
On October 21, the second day of the conference, Cognizant Softvision's Enterprise Coffee Community Lead, Vlad Carcu Dobrin, will deliver a presentation on the differences between hexagonal and layered architectures for projects. Vlad's keynote speech, "Enforcing Best Practices Through Design," begins at 10:10 AM EEST. 
Voxxed Days Romania, Bucharest
When: October 21-22, 2021
Where: Online
Click here to learn more about this event series. To learn more about our participation in the past editions, click here.