Cognizant Softvision At The Developers Conference
Cognizant Softvision was a proud partner of the 2021 edition of The Developers Conference, which took place online on June 17, 2021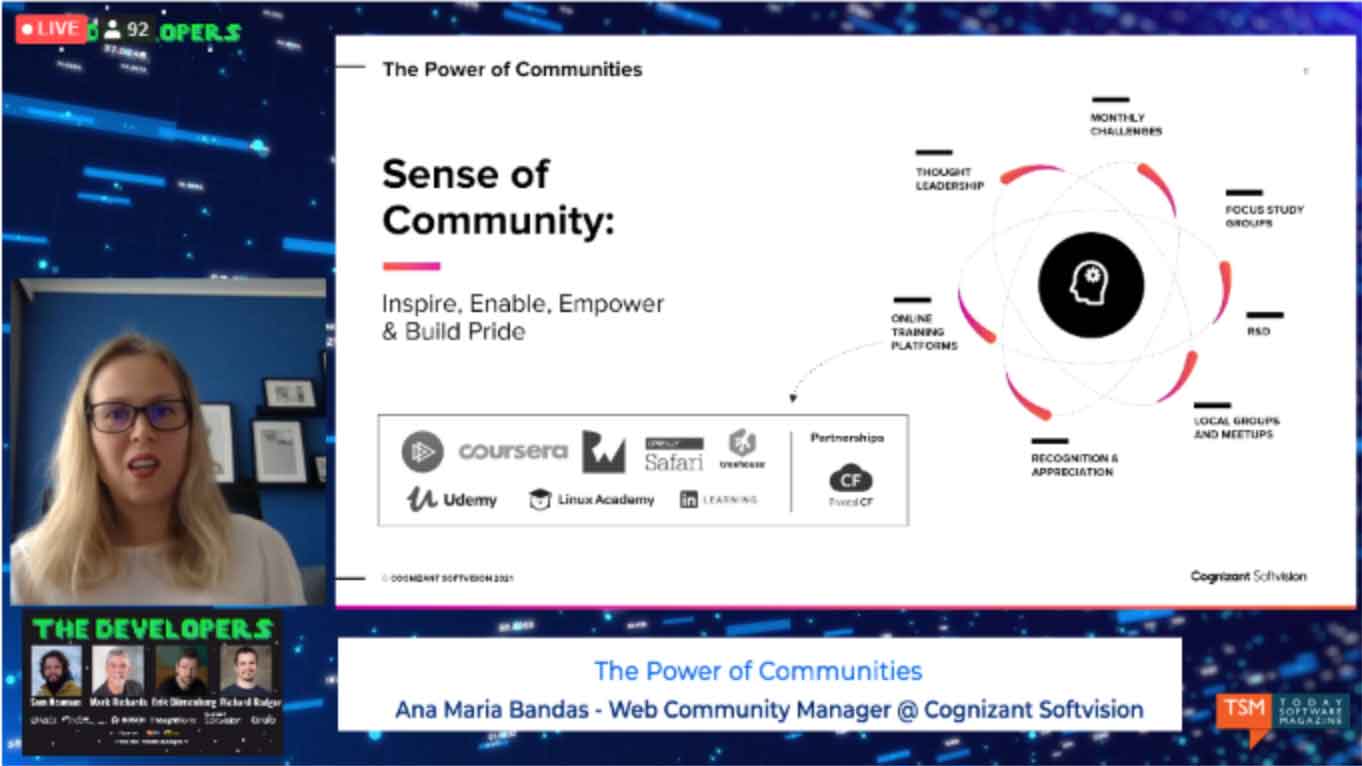 Ana Maria Bandas, our Senior Web Community Manager from the Iasi Studio, presented a talk titled "The Power of Communities" to her audience to help them learn why Technical Communities are at Cognizant Softvision's core.
In addition, she explored how they're connecting talent globally and how they can help any individual, no matter where they are on his digital career roadmap, to grow and have fun in the process. 
Attendees had the opportunity to meet us at our virtual booth or take our Tech Quiz, which can be downloaded on iOS and Android, to test their knowledge informally and enjoyably!
The Developers Conference, organized by Today Software Magazine, brought together some industry experts: Rochard Rodger, Sam Newman, Mark Richards, and Erik Dornenburg.