Cognizant Softvision at TestingUy 2021
QA engineer, Faray Castillo speaks about accessibility testing at this year's event

TestingUy is an annual conference that promotes testing in Uruguay and the surrounding regions. The event, which began in 2014, provides a space for exchange of ideas and information among the software testing community.
When: August 2-7, 2021
Where: Online Live Streaming
Cost: Free
Register here
This event is held in Spanish
Cognizant Softvision at TestingUy 2021
TestingUy 2021 features 60+ speakers, including Cognizant Softvision QA engineer from the Buenos Aires studio, Faray Castillo. Faray's speech, "Accessibility testing: where to start?" takes place on August 4 at 8 PM (GMT -3).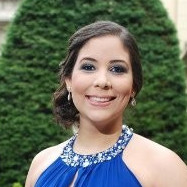 Accessibility tests are a subset within usability tests that are carried out when developing software. Their purpose is to ensure that the largest number of users, particularly those with permanent disabilities, can use mobile applications and websites on computers and smart devices easily.
During her presentation, Faray will share tips on how to start performing accessibility tests, as well as some points to consider during its execution.
Register here to watch the live stream of Faray's presentation on August 4. To learn more about TestingUy 2021, click here.