Cognizant Softvision at Nerdearla 2021 | October 20-23, 2021
Cognizant Softvision participates in one of Argentina's biggest technical events for the third consecutive year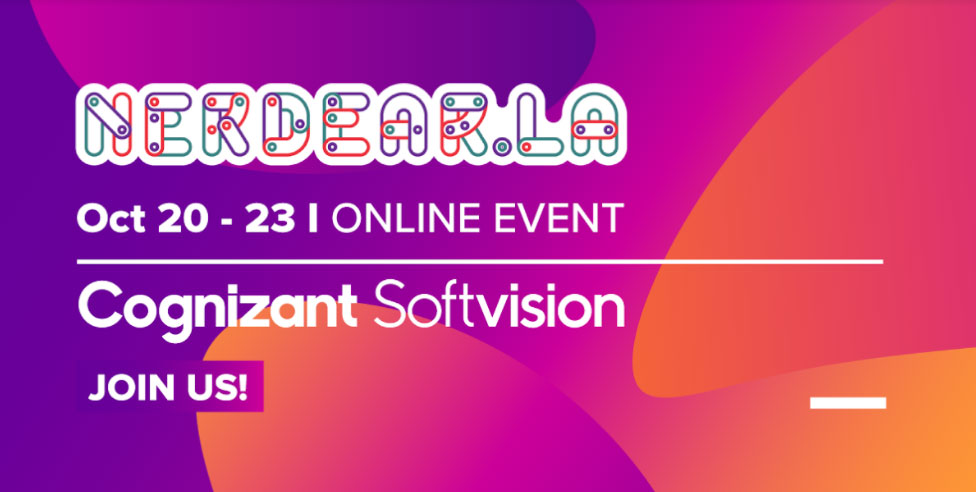 One of Argentina's biggest technical events, Nerdearla kicks off its eighth-annual event this October 20 in a virtual format. The "nerd event of the year" takes place over four days and offers over 150 talks and workshops on tech, science and more. 
The Nerdearla audience can visit Cognizant Softvision at our digital booth to learn about opportunities available to join our team. Virtual visitors can even request an interview with our talent specialists and have a chance to win prizes by taking a fun quiz. 
On Thursday, October 21, two presentations will be led by some of Cognizant Softvision's leading experts. Cognizant Softvision Web Community Lead, Agustin Ramos will conduct a workshop on PWA Basics, "PWA – Angular & React Introduction." Later that day, Romualdo Lanzón and Emiliano Gonzalez from the .NET Community will share the benefits of being part of a community at Cognizant Softvision. 
Nerdearla 2021
When: October 20-23, 2021
Where: Online
Cost: Free
Register here
Note: Our participation will be in Spanish but the event includes many talks in English!
Click here to learn more and to register. We hope you join us at Nerdearla 2021!