Cognizant Softvision at CodeCamp Bucharest | November 9, 2019
Thirteen Softvisioners will take part in this event that includes a designers track special first edition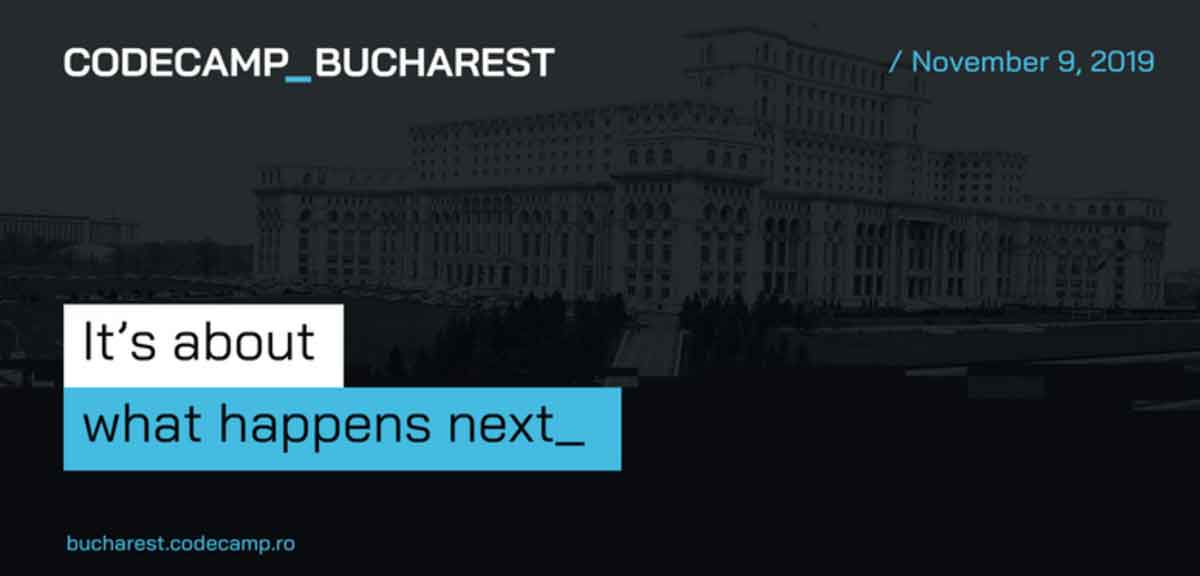 Cognizant Softvision is proud to announce that it will be participating as a Global Partner of the autumn edition of CodeCamp Bucharest. The event will take place on November 9 at the JW Marriott Grand Hotel in Bucharest. Attendees will have the opportunity to learn about new technologies, practices, and trends in the IT industry. 
Taking this opportunity, our design team will host the UX mind Unconference, a designers' track special first edition. From 9 am to 4 pm, they will deliver workshops about problem framing, design to development handover; activities based on empathy wall & bad design; and small discussion sessions.
In parallel, three of our colleagues will join the main stage to share their knowledge, experience, and insights:
"Separations of Concerns when designing microservices"

by Silviu Turuga, Java Engineer.

"The sound of data"

by Ioana Mihailescu, Frontend Developers.

"Manage your state in a React app using Mobx and hooks"

by Mihai Ureche, Web Community Lead. 
See you there!
When: November 9, 2019
Where: JW Marriott Grand Hotel
Calea 13 Septembrie 90, Bucharest
Register for free here