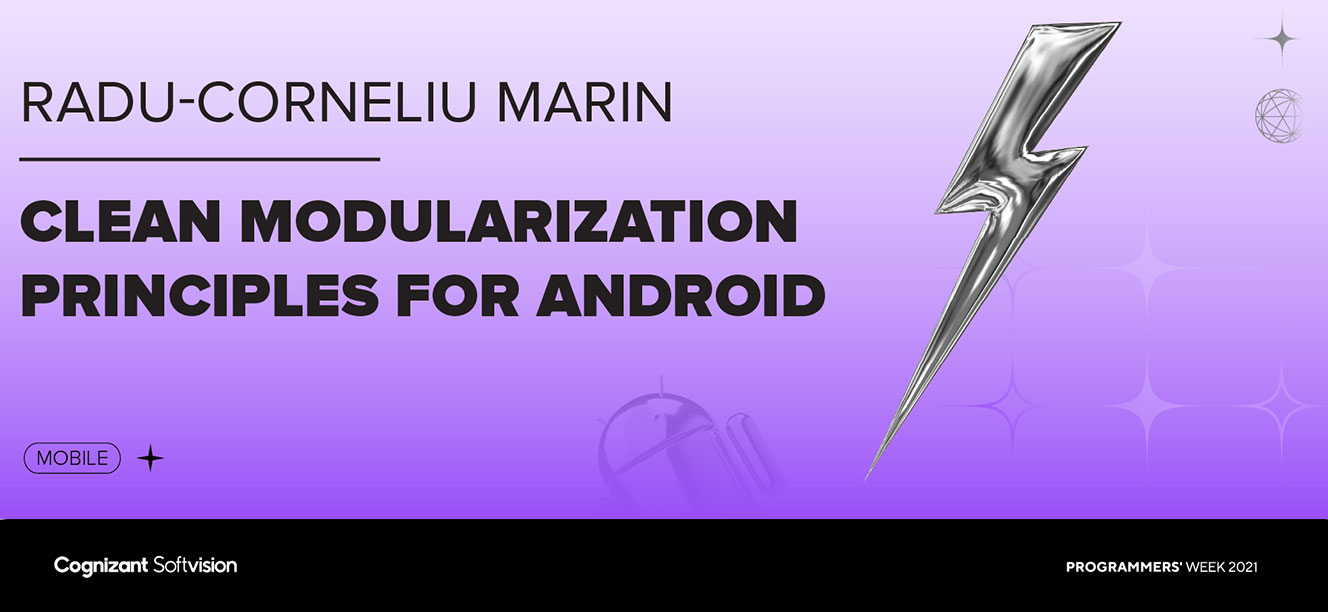 Every year, Cognizant Softvision dedicates a full week to global developers and software engineers. Our seventh-annual event, Programmers' Week 2021, was filled with inspiring keynotes, tech talks and discussions, all focusing on professional development, training, industry knowledge and trending technologies. 
Throughout Programmers' Week 2021, Cognizant Softvision experts from our global studios shared their insights and knowledge. Radu Marin, Cognizant Softvision Mobile Community Lead joined the speaker lineup to share his expertise on clean modularization principles pertaining to Android development.
During his presentation, Radu answered the following questions:
What are components and why do we need them?

What are clean components? How do they affect Android development?
Radu, who is passionate about clean and scalable architecture, gave his audience a recap of the basic fundamental engineering principles.
"I'm a big fan of clean code and you can't start writing and designing quality code without properly understanding the SOLID principles," he said.
Radu continued, sharing the importance of stable abstractions, component cohesion principles, and component coupling principles. He then shifted gears to explain how these basic principles and theories apply to Android development.
Radu gave Android developers a word of advice, saying "if you start going down the root of components, make your dependencies coherent, especially your external dependencies."
Hear more tips from Radu and watch his full presentation here:

To learn more about Programmers' Week, click here.