Why Choose a Best of Breed vs. Multi-Purpose Software Solution
The choice isn't always easy but today, the balance has shifted to the side of the "best-of-breed" application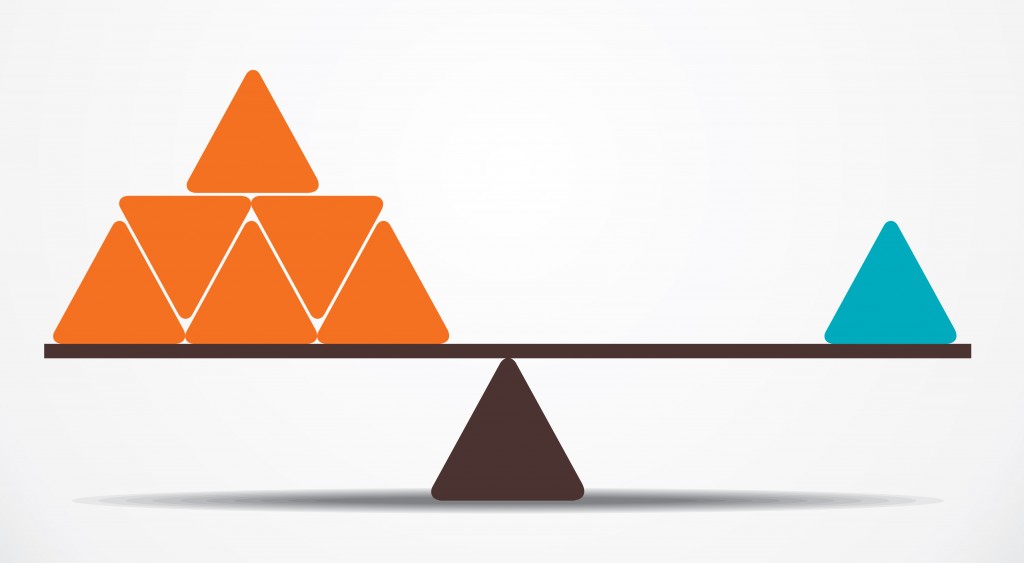 In the world of software, organizations are faced with so many decisions it's always a difficult choice to move to a new system. One of the debates that we typically see is finding a balance in the advantages of all encompassing applications versus the flexibly, features and cost advantages of a "best-of-breed" solution.
The choice isn't always easy but today, with most companies approaching software with a cloud solution; the balance has shifted to the side of the "best-of-breed" application. In fact, this balance extends to many other areas outside of software. For instance, many of our most successful retail clients, rather then trying to be everything to everyone, focus on a specific need and specialize in providing that "best-of-breed" product to meet their customers need. A different industry that follows the same logic is Healthcare. If you had a medical issue with your shoulder, you would be referred to a specialist, whose career focused on solving issues in that particular area making them better suited to provide the best medical care.
The "best-of-breed" approach is apparent in many areas of life today but why do customers choose "best-of-breed" software solutions?
1. Faster Implementation
Cloud-based, "best-of-breed" solutions can be implemented quickly, generally the speed depends more on how fast your team can move and less on how fast the provider can move. Applications that address more then one area of the business (we'll call them "Enterprise solutions") can take many months or even years to implement.
"Best-of-breed" solutions can be implemented much faster because they:
Removes the need to buy or change existing data center server, storage, security, and network infrastructure.
Only impacts the processes for a specific area of the business (ex. Merchandising)
Decreases data back-up and recovery requirements.
Requires a smaller amount of data that needs to be imported into the system.
2. Always get the Latest Features and Functions
"Best-of-breed" solutions are focused on doing one thing great – for example, delivering the features and functions that your inventory Forecasting, Planning and Buying teams need to be more productive and profitable. Enterprise solution providers must meet the needs of a variety of groups with very different needs, processes and goals. As a result, most integrated applications are strong in one area – like financials – and much weaker in the others.
Additionally, "best-of-breed" solutions are flexible and can be changed to incorporate a company's processes and procedures. In contrast, most Enterprise solution providers force organizations to change their processes and procedures to fit the concepts of the software. This can result in additional cost – and lost revenue.
"Best-of-breed" solutions:
Are designed especially for a particular teams (ex. Merchandising) activities.
Includes features and functions that are unique to that group – like the ability to take the total plan across all demand channels and create recommended purchases which can be reviewed and executed quickly.
Continues to add new features and functions – without requiring customers to purchase software upgrades or invest in expensive software maintenance contracts.
Offers flexibility to adapt to any external system and re-adapt as the business changes in the future.
3. Streamlined Process Leverages Industry Experts
A lot of what you are buying when you make a "best-of-breed" purchase is the people who have experience delivering hundreds of implementations for thousands of users undergoing the same transformation you are undergoing. As a result these companies can help customers reveal additional ways to leverage the tool within their organization or manage information, team configurations, etc. more effectively. Our organization even offers a user conference to further support our customers and allow them to network with their peers on a regular basis.
"Best-of-breed" solutions enable customers to:
Leverage years of experience to improve their company's productivity and profitability.
Discover new ways to do things, for example manage purchase orders, satisfy customers, improve processes, and increase efficiency and productivity.
Approach an implementation with a streamlined process and set of action items for the team.
4. Supports Business Flexibility
"Best-of-breed" solutions allow companies to take things on one at a time and plug in functionality as needed rather than causing a big disruption across a larger part of the business over a longer time. This enables companies to meet the needs of their customers quickly and expand business more aggressively.
"Best-of-breed" solutions:
Can be implemented quickly, allowing companies to adjust for changes in the market or customer preferences.
5. Reduces Risk
"Best-of-breed" solutions allow organizations a way to improve business operations without as much risk. Implementations are only effecting a certain part of the organization and if they encounter a problem, the large majority of a business remains unaffected. If there is a bug in an Enterprise solution it could affect the entire system.
"Best-of-breed" solutions reduce risk because:
If a problem occurs, only users of that application "module" are affected. This reduces the impact of any issues.
6. Increases Reliability
"Best-of-breed" applications address reliability and availability using advanced, hosting solutions (like AWS) and state-of-the art cloud architectures designed to handle hundreds of thousands of data points quickly.
"Best-of-breed" solutions:
Incorporate the latest in web design technologies enabling them to handle many data points.
Uses the latest in web hosting services (ex. AWS) with geographically dispersed in- stances to ensure high availability and fast, responsive application performance
7. Offers Competitive Advantages
"Best-of-breed" applications enable companies to implement new services or capabilities quickly. Leveraging applications designed specifically for the task at hand, they can capture market share faster. Enterprise applications are often not easily adapted to new businesses or processes. And, because application changes often impact the company as a whole, rapid change usually corresponds with increased risk to the business.
"Best-of-breed" solutions:
Enable companies to be fast movers in entering new markets.
Help companies gain competitive advantage through new features in the application or enhanced processes supported by the application.
"Best-of-breed" solutions enable organizations to respond quickly to serve their customers. They're also the fastest and best way to increase the productivity of the staff and the profitability of the organization. With industry specific features and knowledge "best-of-breed" solutions prepare the organization to meet the changing needs of their customers faster with less risk and more reliability.