Changing the Way We Think About Customer Experience
Watch Programmers' Week 2021 Tech Talk, "Challenging the ways we work within the CX community"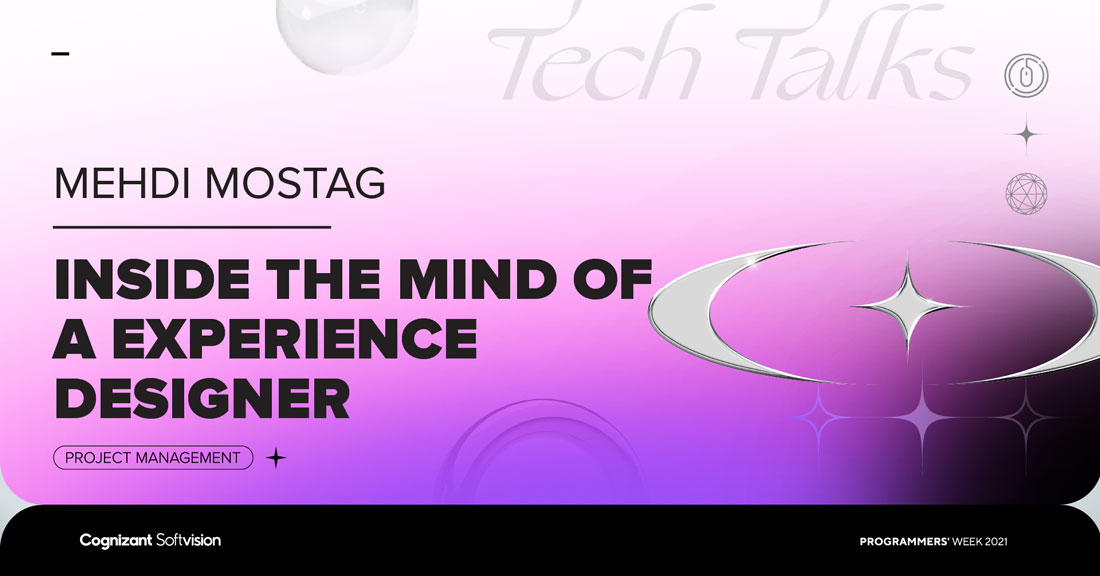 This September, Cognizant Softvision went beyond with our 7th-annual, week-long event dedicated to developers and software engineers from around the world. Programmers' Week 2021 was filled with inspiring keynotes, specially-curated tech talks and discussions, all focusing on professional development, training, industry knowledge and trending technologies. 
Mehdi Mostag, Cognizant Softvision User Experience Designer, shared his expertise at this year's event with his presentation, "Challenging the ways we work within the CX community."
In his talk, Mehdi discussed:
How to inspire adoption of your digital platforms and reduce attrition

The implications of neglecting CX/UX

Approaches to designing appealing and inviting experiences

Design thinking

The difference between partial and full end-to-end experiences

…and more
Medhi shared real-world examples and encouraged his audience to question what the "real problem" is that needs to be addressed. "When we design a product or solution, are we actually designing the correct product? Has this been investigated further? Have we tested the marketplace… and so on?"
Hear more from Mehdi and watch his full presentation here:
To learn more about Programmers' Week, click here.