In 2014, the Women's Engineering Society in the United Kingdom had an idea. That idea was to create a day that celebrates the outstanding achievements of women engineers throughout the world.   
As we get set to hail its five-year-anniversary, the idea has grown beyond the UK to become a true International Women in Engineering Day – a day that's designed to not just recognize the tremendous achievements of female engineers globally, but also encourage women everywhere to consider a career in the field of engineering.
Unfortunately, recent research by the Society of Women Engineers has the rate of females in engineering positions unchanged since the early 2000s. We can and must do better.
In my one plus year at Softvision, the thing I'm perhaps most proud of is our approach to diversity and the leadership and STEM opportunities we provide to women. Nearly fifty percent of our leadership team is represented by women. With respect to all the female employees in our organization, roughly 80% are in technology-related roles. They are coders, developers, designers, technologists, project managers, and yes, traditional engineers as well.
This was no accident, but instead an intentional byproduct of our strategy to be as inclusive as possible, and make a concerted effort to develop career opportunities for women in a variety of fields that touch engineering.
We have long strategized that nurturing talent through education creates a sustainable, scalable approach that not only benefits Softvision and its clients, but also creates good in the world. If we're going to create more good in the world, and raise a new generation of women engineers, there are a few things that employers can do to help women be successful.
Create Community – In the era of AI and automation, the world needs more human intelligence. At Softvision, we have created "Guilds"—thriving communities of talent that extend outside of the company and reach out to train, mentor and coach. Through these Guilds, we connect women in engineering roles with one another, and nurture them so they can reach their full potential. If women in engineering roles encounter each other and learn and grow from each other, they undoubtedly will discover mentors, and thus be more likely to stay in the field.
Expose and Train for Diversity – Too many companies train people in mass quantities, particularly in the technology space.  This often kills individuality. Instead, create opportunities that celebrate diversity and a free exchange of ideas, including different emerging technologies, new design trends, and agile as a mindset.  This approach will incentivize and encourage women to explore all opportunities available to them.
Culture Matters – We work in a connected world, but underneath our automation, standards, and systems of scale, we are all human beings. People value human experiences, and when we lower that level of quality in our working relationships, we suffer.  Emphasize work/life balance, not just for women in engineering roles but for everyone. A company's culture and beliefs matter, and women will want to know the company has their and their co-workers' best interests at heart in the short and the long term.
Celebrating International Women in Engineering Day is a terrific opportunity to recognize and applaud, but let's also not miss the opportunity to create a real call to action. Only by joining together and leveraging community, diversity and culture will we be able to change the gender imbalance that exists in engineering once and for all.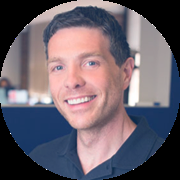 As the CEO of Softvision, Andres is responsible for both the day-to-day operations and the strategic vision of the firm. He most recently served as the Chief Solutions Officer at Globant, responsible for the design and development of digital solutions while leading strategic customer engagements globally. His areas of expertise include product development, agile transformation, and gaming.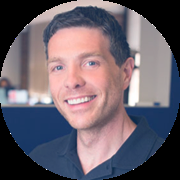 Latest posts by Andres Angelani