Celebrating 500 Employees in our Iasi Hub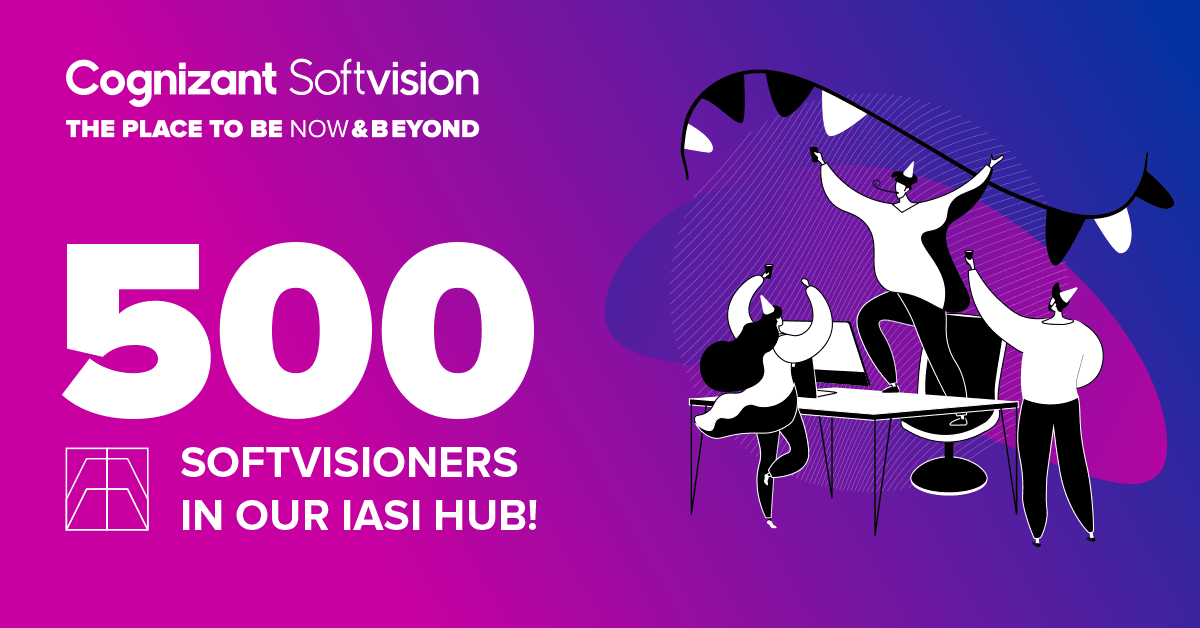 At Cognizant Softvision, we aim to honor all achievements, big and small. Whether it's a hiring milestone, like Cognizant Softvision Romania reaching 1,000 employees in just 11 months, a new client, or colleagues' work anniversaries, we celebrate each landmark event. 
Recently, our Iasi Hub reached 500 employees, a happy blend of seasoned Softvisioners, newcomers and their work-from-home colleagues. We marked the occasion by highlighting our Softvisioners' tech journeys, passions and future goals.
Iasi studio manager, Anca Dumitriu shared how she feels about achieving such a landmark number of employees. 
"I started my professional journey more than 20 years ago and, until now, I've learned a very simple thing – that learning is a never ending process. I have also learned that working hard, being transparent and relying on your team's support, asking for help and being thankful for any opportunity to grow, being vulnerable, curious and embracing change and challenges are part of a fulfilling professional life," Anca revealed.

"I joined CSV almost three years ago, and now I'm so happy we're celebrating a great local milestone: 500 colleagues in our Iasi Hub – an amazing community that grew year after year!"
Hear from more of our Iasi Softvisioners in this video we created to mark the significant employee milestone.
Our Employee Value Proposition states that Cognizant Softvision is "The Place To Be! Now & Beyond!" Now, we are happy to celebrate every achievement while we look forward to forging ahead and reaching future goals.