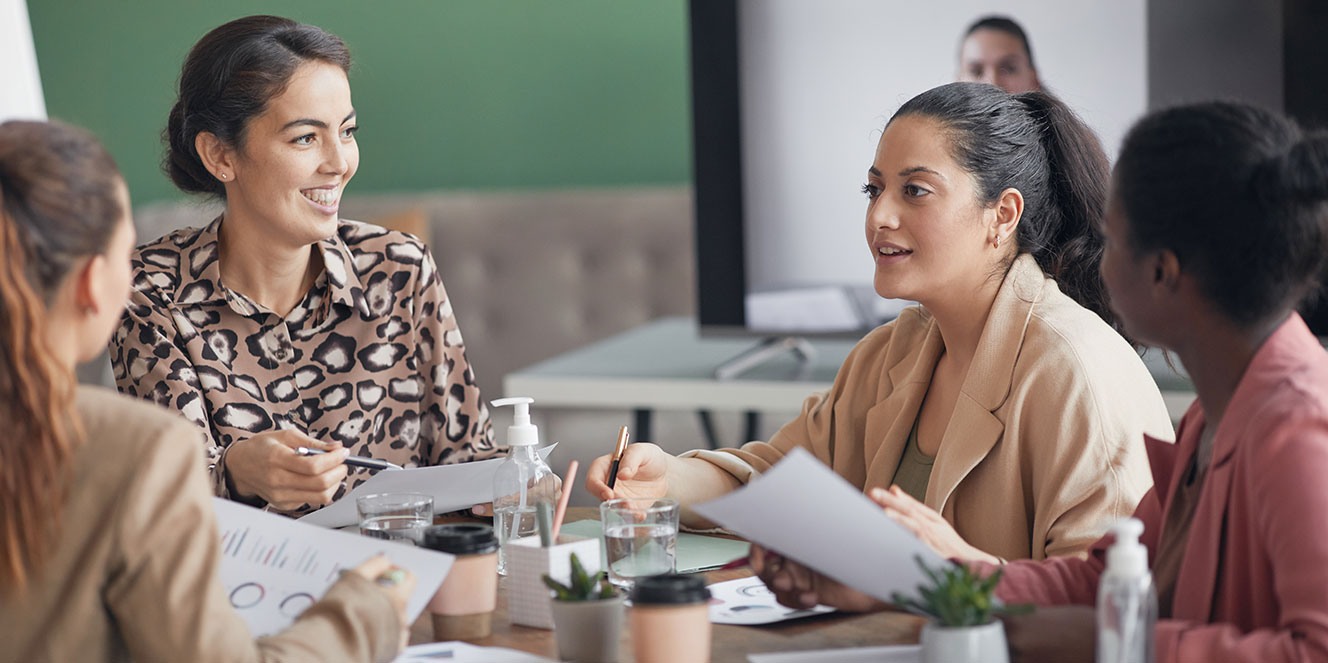 More and more women are pursuing careers in STEM (Science, Technology, Engineering and Math). Recent data from Integrated Postsecondary Education Data System (IPEDS) shows that women represented 45% of students majoring in STEM fields in 2020, a significant increase from 40% in 2010 and 34% in 1994. In addition, the Research Science Institute, a cost-free and influential science and engineering program for high school students, reports that female STEM students will outnumber male students for the first time in 2022, representing 55% of accepted U.S. students, up from 22% in 1984.
While the data is encouraging, it's important to point out that the COVID pandemic has taken a toll on working women. In the past two years due to the public health crisis, 1.1 million women left the labor force, accounting for 63 percent of all jobs lost. While men have largely recouped their lost jobs, women remain behind the curve, largely because women still manage a disproportionate amount of caregiver responsibilities. 
Creating Greater Opportunities for Women
Given the positive trajectory of women pursuing STEM opportunities, coupled with more women looking to reenter the workforce post COVID, there has never been a better time to get involved and help build even more momentum for women in STEM.
For the past thirty years, this has been a significant part of the mission and mantra for Women in Technology (WIT), a 501(c)(3) non-profit organization that empowers girls and women to excel in STEM. The organization, which has 48,000 members globally, provides its respective communities with education, exposure and experience, encouraging and inspiring generations of girls and women to take control of their futures. 
In Georgia alone, WIT has more than 18,000 members, and is committed to making Georgia the state with the highest percentage of women in the STEM workforce. A big part of our programming and our success has been our ability to partner with our community, providing professional development and networking opportunities that champion women.
WIT has successfully created more opportunities for women in STEM, and recognizes the success it and other organizations have achieved for women in engineering: 
Make STEM Opportunities More Attainable – In partnership with Emory University, WIT created Career Connexions, a program that provides certifications in Cyber Security and Data Analytics.  WIT focuses on underserved single mothers, women who want to get back into the workforce and women who want to get into technology positions. WIT has done everything from providing laptops and internet access, to covering the cost of Uber rides, daycare and even food vouchers to help women achieve success and move up. Creating opportunities for underserved women not only helps them, it also helps companies struggling to identify and hire talent. This will only happen with more support for programs like Career Connexions, and organizations who are willing to get creative with training and placement that makes more STEM opportunities available to women.
Be A Mentor – Successful women in IT and technology should be motivated to 'pay it forward,' and provide mentorship and guidance to the next generation of women in STEM. WIT's successful mentorship program focuses on women with high potential, providing them with access to tools and training related to growth, leadership development, tech training, etc. Being a mentor is something everyone can get involved in, and that includes men, who can also provide valuable insights and inspiration to women looking to advance their careers.

Recognize and Celebrate Women in STEM – Something that takes little to no investment is celebrating the women in STEM in our own companies. At Cognizant Softvision, we have found creative ways to recognize the female engineers, designers and developers throughout our organization. For International Women in Engineering Day (INWED), celebrated each year on June 23rd, we've captured and shared stories, anecdotes and even photos that help tell the stories of how female engineers have thrived and created a new normal for themselves, despite COVID and less than optimal circumstances.  This year's theme for INWED is 'Imagine the Future,' and it's not too late to find ways to shine a light on the women engineers in your organization.
As Board President of WIT, I've been able to positively influence and change women's lives for the better, all by getting them engaged and involved in STEM opportunities.  My role at WIT is incredibly rewarding, but I'm also fortunate to work for Cognizant Softvision, an organization that shares my passion for advancing the role of women in technology. 
It is my hope that these ideas will generate even more momentum and results for women looking to expand their horizons and explore opportunities in tech. 
To learn more about WIT, its many programs, and how to become a donor, click here.