With so much digital noise today, customers need simplicity, personalization and contextualized experiences. Customized digital experiences are the differentiating factor for retailers to create memorable moments for customers and provide the right product content or service at the right time.

A customized experience is more than simple personalization. Personalization is when a product or brand understands what a customer is looking for, and delivers on expectations. A customized experience is designed to deliver on a specific interest or preference in a way that the Shopper dictates. When designing digital experiences, customization may mean that the application takes outside context from the real world and delivers a unique experience based on that information. If I want a customized retail experience, I'll purchase my latte from Starbucks according to my preferences and specifications (size, strength, flavor, etc.), whereas my Spotify playlist continually streams music to me based on my tastes in music, artists, songs that have been searched and played.

Taking that idea one step further, Zumiez, with the help of Softvision, was looking for a way to engage deeply and reward its best customers, simply by recognizing them for their engagement. The Zumiez Stash Rewards program and app gives back to their best customers through exclusive rewards and once-in-a-lifetime experiences. Customers get points for things they already do, like visiting stores, and get access to things that they can't get anywhere else. This customized mobile experience enables the retailer to reach its best and most important customers, engaging and rewarding them each time they touch the brand.
At the heart of a successful business strategy is a customer experience that is elegantly simple and positive, where consumers are likely to come away satisfied–and return. This type of experience is designed by understanding the emotion of end users throughout a journey involving the company's products and services. Often, this is brought to life by digital experiences that change based on where the shopper is physically.

For example, retailers can be successful with "in-store" mode for mobile experiences or even arming Associates with the ability to build custom orders for a shopper real-time. The goal is to maximize positive emotion. Personalization can help understand and meet a consumer's needs, but a customized experience caters to shopper's interests and preferences based on what they are doing at that moment, in a way they fully control.

Personalization and customization go hand in hand when it comes to creating the ultimate cross-channel shopping experience. Understanding and delivering on the personalization behind what a consumer is looking for (brands, styles, etc.) and combining that with strong customization (sizes, colors, accessories, ability to build their own, etc.) lets a customer know that the brand "gets" him or her. Customization takes customers to a place where they can also subscribe to products creating the benefit of more stable and growing revenue streams. When a customer has that type of experience on their journey – an experience that delivers personalization and customization to a near one-on-one level – then a brand is not only building sales, but more importantly brand loyalty for the long haul.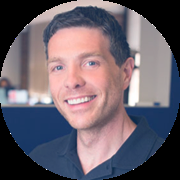 As the CEO of Cognizant Softvision, Andres is responsible for both the day-to-day operations and the strategic vision of the firm. He most recently served as the Chief Solutions Officer at Globant, responsible for the design and development of digital solutions while leading strategic customer engagements globally. His areas of expertise include product development, agile transformation, and gaming.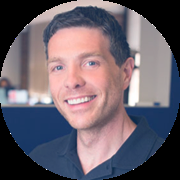 Latest posts by Andres Angelani