The world will go back to offices soon (and for many, it's already started), but optionality will rule. Hybrid approaches to work locations, a bit of trial and error, and a new model for how employees interact — person to person connections remain important and they'll be sought out as the option comes back. But during this great "work from home experiment," we've all certainly learned some things. 
When it comes to working from home and how to do it best, there's plenty of expert thinking™ out there right now. 
Phrases like, "Productivity should be heightened," "people prefer it over offices," "collaboration and engagement is generally suffering," "businesses weren't ready for this," "everybody's doing it" are aggregating all over news feeds.
Everyone may claim to be an expert on all of this, given almost half of the U.S. is working from home now due to COVID-19, but we're kind of unique. "Work from anywhere'" is something that we Softvisioners figured out 10+ years ago. 
Our team is global. We have studios all over the world, but we aren't even close to having an office in every place a client of ours might be. 
Given our experience, we've perfected "meeting from afar," but we needed to go further. What if our team members had to work from home or some other location? 
Security, communication planning, community collaboration, consistent engagement — all things we began baking into our pod teams so that from anywhere (even if from home) we never missed a beat for our clients. We call that "work from anywhere" implementation of our model a "virtual pod."
But, well before the global pandemic, and because of our need to deliver anywhere, we started taking this plan a step further…
We knew that we could optimize engagement more. We knew that for great, impactful output "from anywhere" keeping our teams focused on the outcome was critical. So, we built Game of Pods.
Let's go back to those links above. 
When people can't be face-to-face, engagement and career planning actually suffers. 
Only 30% feel engaged in their job.
35% less likely to strongly agree their coworkers provide them with meaningful feedback

30% less likely to strongly agree they have talked to their manager about steps to take to reach their goals in the past six months
More emails are sent, less interpersonal "thinking out loud," less "let's grab a conference room," more rigid structure. 
Work-from-home works fine for strict day-to-day productivity, but business outcomes (driven by collaboration and real engagement) are dampened if this isn't dealt with smartly. Innovation is very hard when everybody is remote, and post-COVID, innovation was barely even an option — things have shifted from long term planning to short term solutioning.
So we asked ourselves… How can we put a better structure around engagement towards abstract and concrete goals? How can we build motivational drivers for teams (who don't usually get face-to-face) connecting around common purpose vs. just their own personal output? This is where gamification made its case. 
Talk about a buzzword. 
"Gamification" has been so overused in marketing and application that at this point it hardly even has practical perceived value when casually mentioned. It's been slapped onto causes good, bad, and generally useless and we know that
But beyond the hype, gaming has a clear purpose that simply can't be ignored when appropriately deployed. It produces intrinsic motivation — the most pure, personal driver of engagement.
Considering the engagement problem posed by "the world's largest work from home experiment," the use of gaming is due for a renaissance. 
The World of Game of Pods
At our most macro level, we build software. Complexity abounds, application varies, every client is unique and every experience is new, but we build software. 
While our purpose for Game of Pods is, thusly, that — engagement for software delivery teams — the principle functionality of the platform can be applied advantageously to nearly any knowledge worker's role. 
This is a platform where team members, via their personal in-game avatar, set personal and team-level goals, and are socially motivated to pursue growth. 
Both personal and team-level goals are public. (We refer to these goal categories as "Talent Side" and "Delivery Side").
Also, team members can reward one another with over 200 predefined badges and trophies that acknowledge all kinds of actions related to collaboration, ideation, leadership, quality of output, and more.
"Talent Side" and "Delivery Side" aren't actually all that disconnected either. Yes, both maintain their own track within the platform, but strong performance on one track is inherently complementary to the other. Great individual performance and growth means better performance for the team. 
And strong team performance contributes to an individual's career growth.

It's not only for individual team members and their peers either. Game of Pods is open to our clients and their project managers to keep a tab on how the team is performing. So clients can also play, they can sign off on awards and trophies, they can be extremely influential when pods level up. So the accountability and success criteria hits reality, it's not a simple play exercise, it's real-life quests made trackable, sociable and culture forming.
They see exactly how each individual member of the pod is doing and how the larger pod is tracking toward project milestones, pre-established, and evolving. 
This is a system our teams love because it socializes accomplishment and drives motivation towards future accomplishments. It's our internal system for peer to peer recognition that goes beyond a "good job" and publicly celebrates success. 
So while virtual delivery may be new for most, our team (and now our clients' teams) have a tool that solves one of the many common struggles — engagement.
Curious to know more? Of course you are.
Check out our virtual pods model and then get your own team demo of Game of Pods.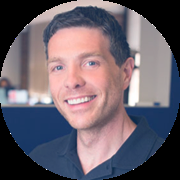 Andres Angelani is the Chief Executive Officer of Cognizant Softvision (a division of Cognizant Digital Business). He is a proven leader at blending design and engineering disciplines that not only boost business performance, but also help organizations build modern business that can seize the potential of the digital revolution.

Andres became CEO of Softvision in March of 2017. He continued in this role through the company's acquisition by Cognizant in late 2018. Prior to Softvision, Andres was one of Globant's pioneers and served as the Chief Solutions Officer. He successfully created multi-million-dollar practices and fostered a culture of continuous discovery where design, technology, process and talent blended to drive digital innovation at scale for the company's marquee global clients. He held other positions at Synthesis Information Technology, Electronic Data Systems and Sistemas Estratégicos.

His second book, Transforming While Performing: How To Create A Culture of Innovation With Partners, was published in October of 2019, and aggregates many years of experience in building innovation cultures with his clients. The book received endorsements from analysts, editors and tech influencers. The book was a winner of the 2020 International Book Awards in the General Business category, and was a finalist for the 2019 Best Book Awards. Andres also found time to write an extra chapter to the book, specifically covering how to transform your organization in the midst of COVID-19. Within 48 hours of shelter-in-place orders due to the coronavirus, Andres was able to move the entire Cognizant Softvision operation to a completely remote environment, and helped counsel clients on best practices to move their business and staff to a work-from-home and distributed team model.

Andres' first book, The Never-Ending Digital Journey: Creating New Consumer Experiences Through Technology, was published in 2016, and describes his method to build high performance teams and top notch software products. In 2019, Andres was recognized by the Hispanic IT Executive Council (HITEC) as one of the top 100 technology executive leaders that happen to be Hispanic. Andres is a frequent speaker and thought leader on how to scale digital innovation in organizations, and was recently featured at The Programmer's Week Conference in Romania, CDX / Techonomy event in New York, and Tech Up for Women. He is also a member of the Alliance of Chief Executives and the Forbes Technology Council.

Andres currently lives in New York and has American, Italian and Argentinean citizenships. He holds a Bachelor of Science in Business from University of Belgrano in Buenos Aires. He enjoys cross-fit training, running, skiing with his wife, Laura, and their four kids. He is also passionate about classical music, and has played the piano from a very young age.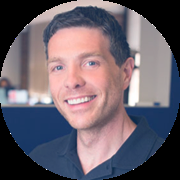 Latest posts by Andres Angelani