Breaking Old Workforce Norms In This New Normal
Cognizant Softvision CEO shares new answers to old questions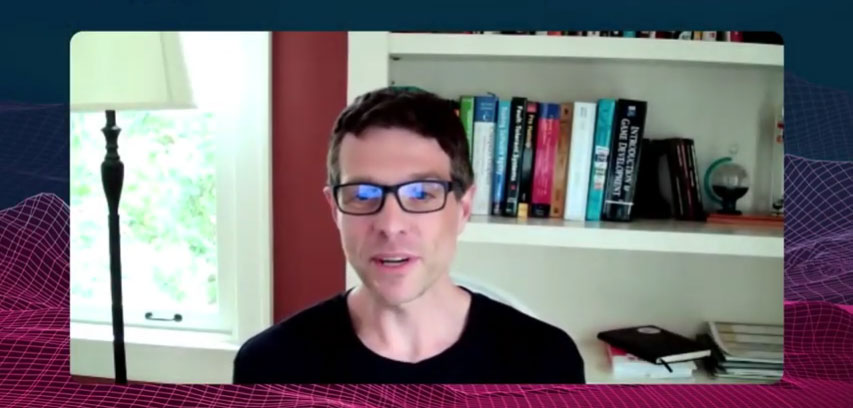 This past September, Cognizant Softvision CEO, Andres Angelani joined an impressive roster of speakers at Techsylvania 2021, a leading technology conference in Eastern Europe that brings both engineers and entrepreneurs together.
Angelani discussed a topic that has been on everyone's minds for the last 18 months. Since the start of the COVID-19 pandemic, the way the world works has undergone a major transformation, and Angelani has been at the forefront of this shift.
Angelani focused on some basic questions, revealing how our new normal has led to new answers to old questions:
Who does the work? 

What is the work?

When is work done?

Where do we work?

How is work done?
Regarding where and when we work, Angelani shared that CEOs are now looking to reduce their carbon footprint and save costs on commercial property. 
"The need to get an office or go on a business trip has been disrupted…The idea of where we work was prime to change and be disrupted…but COVID moved things along much faster than we thought."
According to Angelani, given the way that work has been disrupted, organizations have to ask themselves some questions. What does our remote work look like? What do we need to think about regarding our existing facilities?
At Cognizant Softvision, Angelani has emphasized a balance between remote work and existing work spaces, as well as options through the Studio Experience Program (Studio X). Born out of optionality, the Studio X program features an app that gives Softvisioners the option of where they'd like to work, allowing them to customize meetings and plan their optimal experience. 
"We want to empower our people to be part of the community, regardless of where they're actually sitting," said Angelani.
A sense of community is just one of the key factors to success. Angelani revealed that culture has become one of the most important factors for employees and customers.
"When a strong culture exists, then work communities become less siloed and really foster collaborative environments for talent and team development. This creates a stronger sense of belonging among the community members and leaders alike."
Culture, Angelani says, is playing an increasingly larger role within many global companies and will do so for the foreseeable future.
Another shift includes an increase in investment in community, and one of the ways Cognizant Softvision helps create communities is through play. Angelani introduced the Techsylvania audience to Game of Pods, a new software and talent delivery platform that connects Cognizant Softvision's global communities, while incentivizing a growth mindset that leans in to culture. 
In closing, Angelani posed an important question – why do we work? The new answer, he says, should be purpose. Purpose-led brands saw their valuation surge 175% over the past 12 years. COVID brought an opportunity to invest in community and invest in purpose. 
"Find your purpose and find a place and company committed to purpose that allows you to bring your whole self, because that's where the future is."