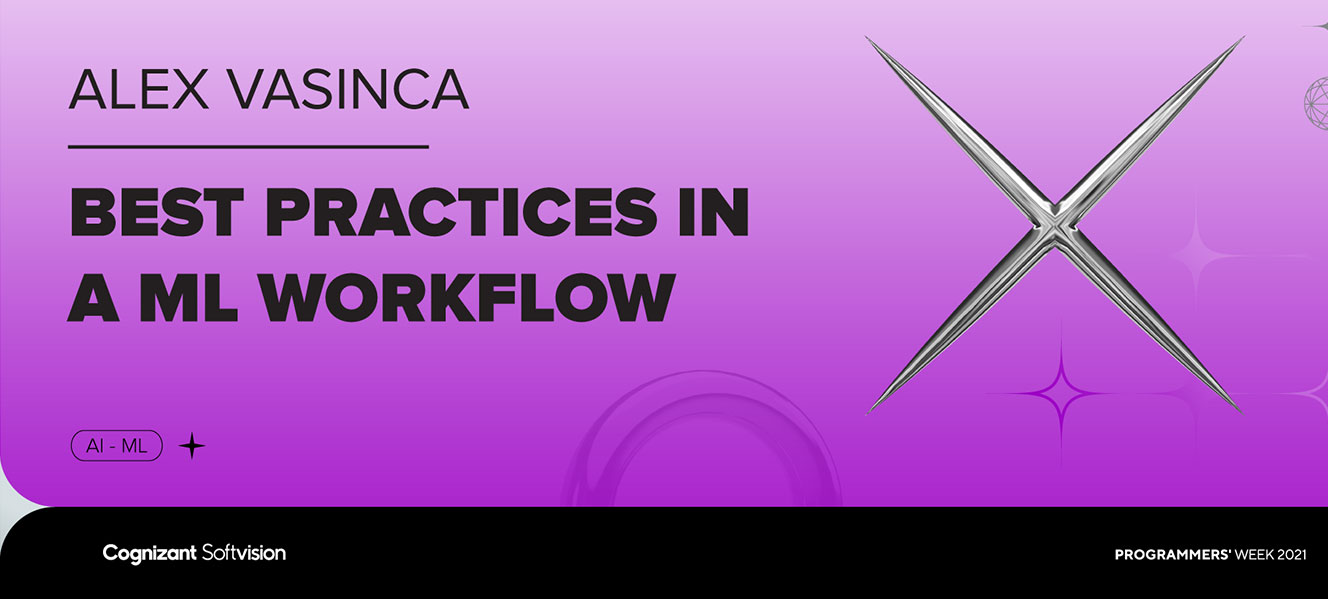 Every year, Cognizant Softvision dedicates a full week to global developers and software engineers. Last year's seventh-annual Programmers' Week was filled with inspiring keynotes, tech talks, and discussions, all focusing on professional development, training, industry knowledge, and trending technologies. 
Throughout Programmers' Week 2021, Cognizant Softvision experts from our global studios shared their insights and knowledge. Alex Vasinca, Cognizant Softvision Machine Learning Community Lead joined the speaker lineup to share his expertise on Machine Learning (ML).
During his presentation, Alex shared key takeaways from each step of the ML workflow, including:
Identifying business goals and problem framing

Data collection, preparation, and visualization

Feature engineering

Model training

Model and business evaluation
One of the first tips Alex shared was to decide whether or not machine learning is the right approach for the business objective. To do so, he revealed, you must "make sure to do your homework." 
"You want to evaluate if machine learning is the best approach for the business goal. You need to evaluate how accurate the results would be. For machine learning to be successful, it's extremely important to have a lot of data and it needs to be high quality," said Alex.
Hear more advice from Alex in his full presentation here:
To learn more about Programmers' Week, click here.