Are you using soft skills to become a better manager?
Luminita Goia shares her thoughts on taking the people-centered approach to better leadership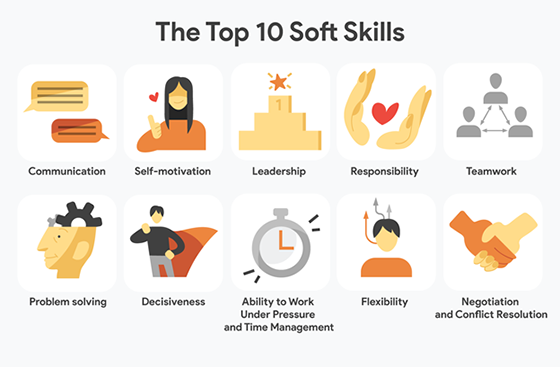 The house we live in, the car we drive, the websites where we do our shopping  – these are all the end products of what was once a project. We all want durable, high quality, safe products that fulfill our wishes and desires. Oh, and while we're at it, why not provide them at a reasonable price? Sounds familiar? 
These are all challenges that any project manager has faced, day in and day out. On top of all of these requests, there's another challenge that every leader must reckon with: people management. 
Why people management?
The project manager's job is to make sure that everything goes according to plan, but it's the team members who bring the project to life. Team members are the ones who create innovations and instill each product with quality and durability while also making sure that the project is delivered on time. 
In order to have a team be productive, its members need to work with passion. They need to be happy about being part of the product delivery while also feeling like the work they do is helping them grow both professionally and as individuals. Team members are, first and foremost, people, and people need to be heard and supported. They need to feel like they are part of a safe environment where they can communicate their ideas freely and without judgement. Unfortunately, managers often overlook the power and influence that they can gain by creating genuine, personal connections with their team.
A recent Business Insider article reported that the second most common reason why people leave their jobs is not having a clear, growth oriented, career path. A lack of career growth is one of the biggest reasons workers leave their jobs, second only to low pay, according to a survey from Instructure and The Harris Poll. Employees want managers to help grow their careers — and if bosses don't step up, they leave.
Nowadays, the IT industry has a lot of tempting job offers, so the risk of losing employees full of potential is high, especially if they feel they don't have a leader to help them grow and to care for them. Sometimes employees are not used to their full potential because their managers are not aware of what the members of their team are truly capable of achieving. 
We are living in an environment where the technology, client requests, and the generations of people we are working with are on a constantly changing path. This is why we, as managers, need to prove that we are able to adapt. Being simply "a manager" works in the short term, but in order to be able to deal with the continuous challenges that arise in an ever changing environment, it's not enough. In order to be an efficient manager in a volatile environment and in order to evolve as professionals, we need to become leaders as well.  
So, what does a manager need to do to become a leader? To find the answer, let's see what defines a leader!
The definition of a leader 
If your actions inspire others to dream more, learn more, do more and become more, you are a leader. —John Quincy Adams
A surprising definition I found is that leadership is an art, and the leader is the artist that brings their vision to a project and then can share that vision with the whole team. They are the force that ties the team together and helps them work towards a common goal: the goal of implementing a successful project. A leader has trust in their team and lets them make their own decisions. They encourage each team member to take risks and continually grow. A leader creates an open and safe environment where everyone is included and where open communication is at the core of the team interactions. A leader is there to listen to what the team has to say, understands their struggles and helps resolve them. A leader is a mentor for the team and a source of balance and compassion. A leader becomes one with the team.   
Like the two faces of Janus, a manager and a leader don't seem to have much in common: objectivism vs. vision, structure vs. unicity, risk averse vs. risk taker and the list can go on. The bottom line is that a manager is not automatically a leader, but a manager can become one. How? By practicing soft skills!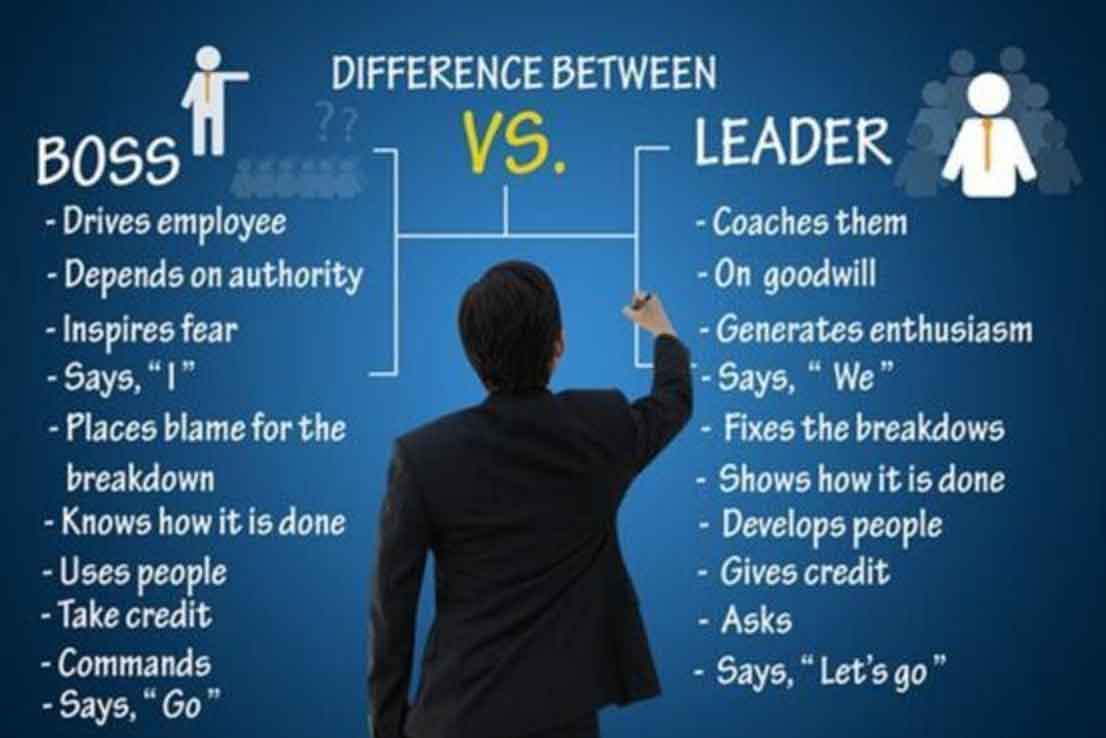 Soft skills and the road to leadership
In order to define the full range of attributes a leader has, the business professionals came up with a name for them: soft skills. Why 'soft'? Because they are not technical or 'hard' in nature. Soft skills are about one's ability to work with people, and they allow us to mould every team member into a professional through attention, motivation and support. 
Today, soft skills are starting to gain more and more ground as they become a part of the recruiting process. Employers are searching for people that understand the concept of soft skills that are able to prove they applied them in a former job. Interestingly enough, this request goes beyond manager positions and more and more it is getting requested for people on every level. This is one of the reasons why it is so vital for a manager to incorporate soft skills into their day-to-day job.  
Luckily, there is an abundance of information on this topic, often presented as articles or even books. One of the books I kindly recommend is What Got You Here Won't Get You There by Marshall Goldsmith. The author illustrates how important it is to evolve as a professional. Every new job comes with new challenges we must be prepared for. In order to have a successful career, we must invest in ourselves and try to be better at our job every single day.
In the next section, I will present five of the most important soft skills every manager should have. The resource section at the end of the article will offer you a variety of articles that cover in detail each one of these soft skills.
Practice emotional intelligence
Emotional intelligence is the ability to recognise and work with your own emotions as well as the emotions of your team members. This is one of the most important soft skills a leader can have, so I advise you to invest time in cultivating it.  
HBR came up with the idea of creating a quiz for those who want to measure their emotional intelligence level. The results are sectioned in five development areas: emotional self awareness, positive outlook, emotional self-control, adaptability, empathy. At the end of the quiz, If you will see the level you're at for each area and you will get recommendations on how to develop any particular areas where you seem to be lacking.  
Listen
A good leader knows how to be a good listener. In order for you to be a good listener, you should try to understand what the team members are trying to tell you. This is valid for both one-on-ones and group meetings. You need to be patient and listen to all they have to say, and your answers should reflect the fact that you completely understood their point of view. 
If the message they sent is not clear enough, try to ask questions, show that you are invested in the discussion, and communicate that you care. Don't judge them! Try to use your emotional intelligence to understand why a team member feels a certain way and try to help them based on your findings. Active listening is an art that can bring great satisfaction to a team if it's properly mastered. 
Be adaptable
As I was saying at the beginning of this article, we live in a world that is constantly changing and the workplace is where we face these changes the most. The people we work with are changing, our projects change, and company management changes. No day is similar to the other. Sometimes it means we need to work under pressure or we need to juggle several high priority tasks at the same time. The secret is to accept the situation we find ourselves in and to view each problem as a new challenge that motivates us to never stop learning. We can easily say that The 'Adaptable Leader' is the New Holy Grail — Become One, Hire One.
Communicate
Communication is at the core of all human interactions. The way you communicate is essential in order for you to form and maintain positive and productive relationships. Learn to be confident when you share your ideas and always share your vision with passion and clarity. Learn to build a connection with the other team members through continuous communication. Learn to give constructive and efficient feedback and, most importantly, learn to say "no" when you need to.  
Be a mentor
In an environment where the information is overwhelming and the requests come up in a large number and variety, sometimes team members cannot cope well. Sometimes they don't know how to tackle a problem or they just don't know how to be better at their job. This is why it's important for you to build a strong relationship with your team members so that they are comfortable with coming to you for help and advice every time they need it. Be a mentor for them. Guide them on the path of personal and professional development because, at the end of the day, their success will be yours as well. 
All of these qualities form the foundation of a good leader. Even though some of them come natural for most of us, we still need to invest time to cultivate and strengthen them. The path of becoming a leader is not an easy one and requires lots of work and dedication on your part. You need to be able to know your limitations and to act accordingly. You need to be consistent and to work with a mentor who can guide you on your road to true leadership. What is most important is that you really really want to become a leader!