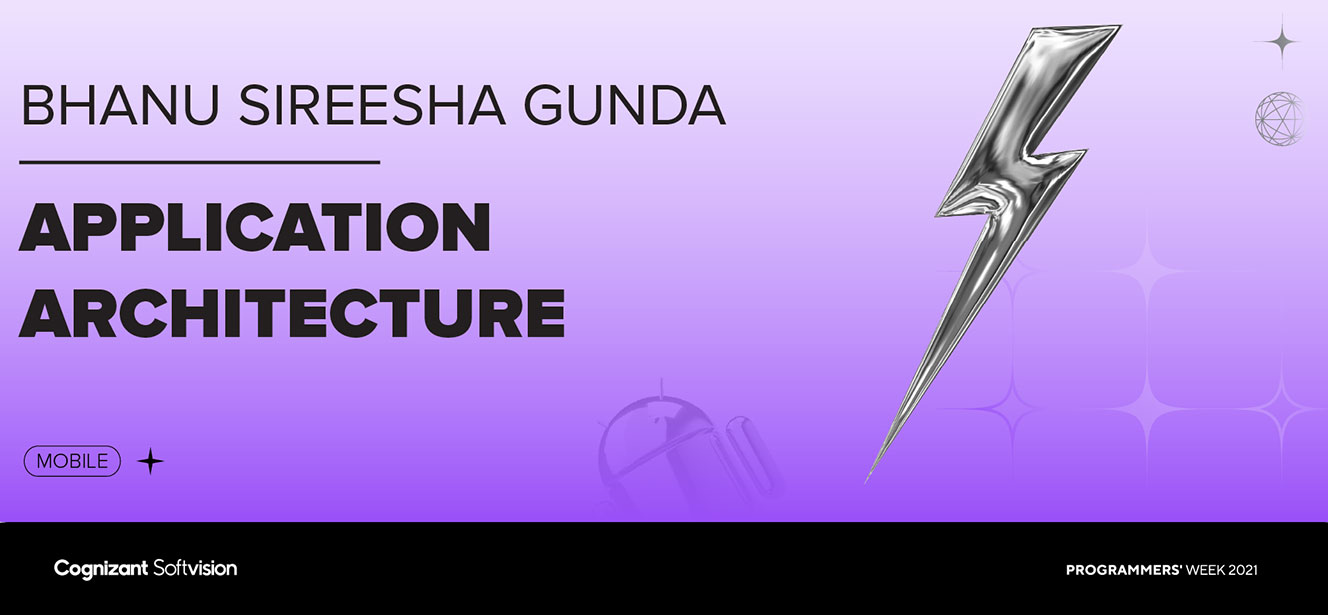 Cognizant Softvision's seventh-annual Programmers' Week dedicated six full days to global developers and software engineers. The event, held in September 2021, was filled with inspiring keynotes and specially-curated tech talks and discussions, all focusing on professional development, training, industry knowledge and trending technologies. 
Throughout Programmers' Week, Cognizant Softvision experts from our global studios shared their insights and knowledge. Bhanu Sireesha Gunda, Cognizant Softvision Technical Lead, joined the event lineup to share her expertise on application architecture.
According to Bhanu, "application architecture provides a great foundation for the success of any application…it is the most important phase of an application." She revealed that the application architect should envision everything from the big picture to the smallest implementations. 
During her presentation, Bhanu discussed:
The benefits of application architecture 

Application architecture patterns

Tools and technologies of application architecture

Data architecture and design of data models

Non-functional requirements

Deployment and integration
Bhanu also revealed three emerging trends in application architecture. Find out what they are and watch her full presentation here:
To learn more about Programmers' Week, click here.