Anna's Quest – A Journey Through the Game of Pods
How Game of Pods Propelled a Softvisioner's Expertise & Career Forward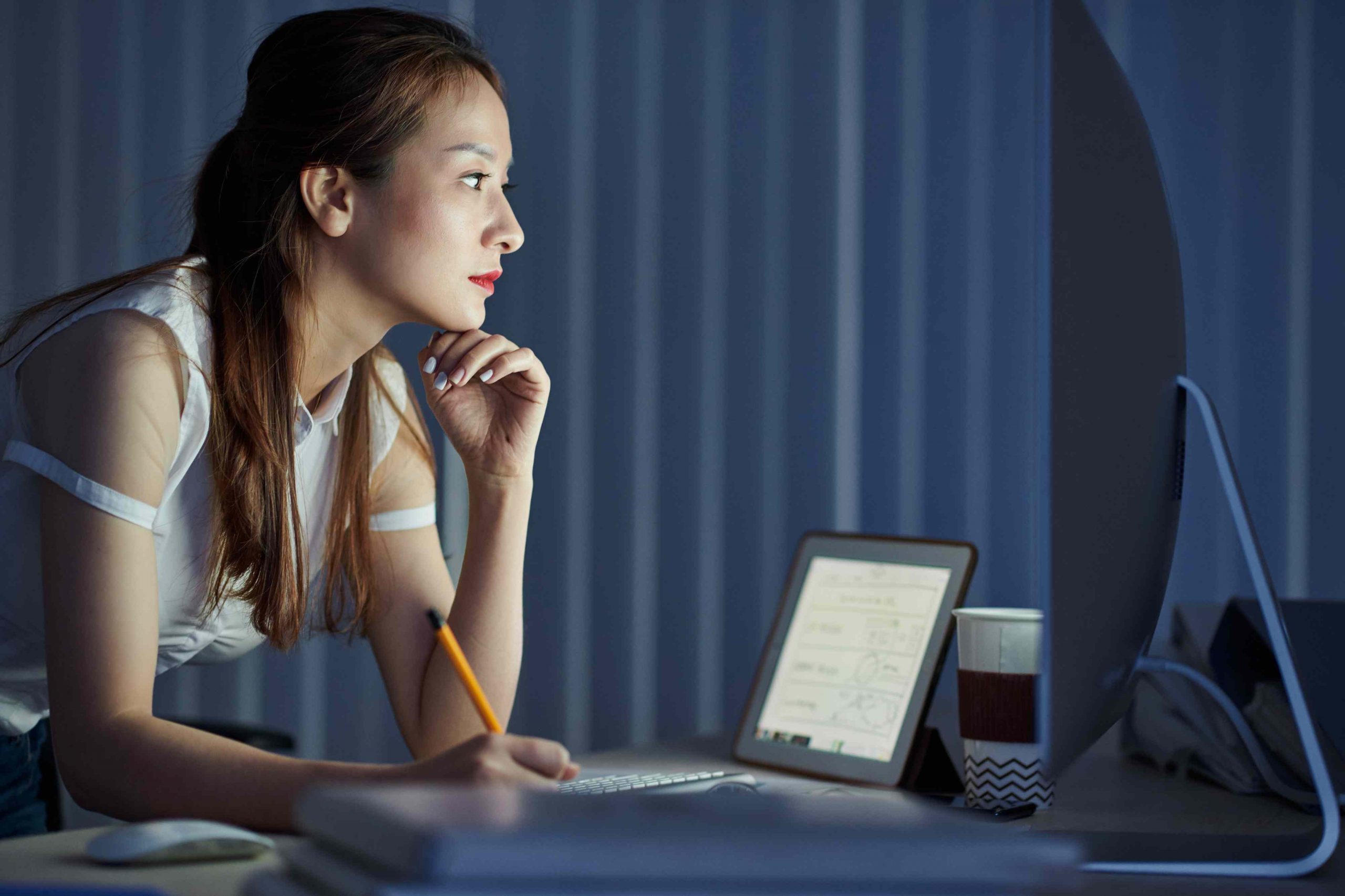 Meet Anna
Anna, a member of the iOS community at Cognizant Softvision, was known for her precision and dedication to high-quality performance. Within her community, she pursued what we call "mastery"–a high degree of technical skill to fit the various and often changing needs of today. 
Through her mastery as an iOS developer, Anna qualified and was selected to join her first pod – a cross-functional team that blends diverse talents from different communities to build software products that achieve a client's business outcomes. Every pod chooses its name, and Anna became a member of TigerSquad. 
TigerSquad's Quest
TigerSquad joined the Game of Pods' Delivery World — one of the platform's major structural centers — and was tasked with building a major national retail player's customer loyalty app. 
The team had many goals, but their primary objective was to help accelerate the delivery of new inventory features within the loyalty app.  This would offset store closures resulting from Covid 19. The team had just two months to deliver, and their primary focus was on an augmented reality feature that would support the upcoming seasonal sale.
But that wasn't all that Tiger Squad was focused on. The client's Product Manager, Mark, set a deadline to incorporate Apple Pay into the pilot's AR experience within one month. To track these goals and ensure a great product outcome for the client, TigerSquad made use of many features within Game of Pods. 
Let the games begin
TigerSquad and Mark, our client's Project Manager, entered a Quest within the platform to kick off the project. This Quest would be their first for the project and, here, the pod defined KPI's across four standardized dimensions:
Velocity — various metrics tracking how fast the team delivers 

Quality — the degree of excellence within the product's code

Autonomy in their work

The Product's Impact on the business
Their first quest, aptly named "The Constitution Quest," began, and TigerSquad was on their way to tracking their most important KPIs. 
As TigerSquad was going through the sprint cycle, Mark, our client's project manager, and his team were given consistent visibility into the pod's current goals, activity, and — importantly — progress in real-time. 
Mark could set milestone objectives for TigerSquad based on his company's real-time goals and optionally award the team badges and trophies based on performance, quality of the product, impact to revenue, and beyond. This client and pod interface helps to build trust and transparency around the work that is being done. 
Supported by Game of Pods, Anna and the rest of TigerSquad were well on their way to delivering the client's loyalty app and all of its major new features. 
Confronting challenges 
After the second sprint, Anna's team realized that the number of defects within the product was steadily increasing. If these defects were not addressed, the KPIs — especially Product Impact — would not be met. 
To address this, the pod manager triggered a secondary "QA Quest" that focused on quickly aligning around agile best practices and quality.  
Quests always focus on incremental steps that, when passed, earn pre-built (but customizable) "badges" or "trophies." To finish this QA Quest, the team needed to focus on earning three critical badges quickly:
The UX Reviewer –

For conducting effective UX review 

The Trial and Error –

For helping the developers by testing sidecar builds for stories that were still in progress

And the TC Principle –

For having well established test-case writing principles understood by all pod members
But completing this quest highlighted an area that Anna needed to improve upon personally. As an iOS developer, and to achieve this quest, Anna needed to learn more about Apple's recent updates to the Augmented Reality Kit (ARKit) framework and Apple Pay. This wasn't just Anna's challenge; this was a challenge that all iOS engineers would need to confront. 
This triggered the GoP platform to task Anna's iOS Community lead with building a new quest inside Game of Pods' Talent World — the other major world of Game of Pods. 
The Talent World is made of talent communities where members collaborate, research, and learn to evolve their craft while supporting each other. The new iOS ARKit Quest was posted to the iOS community, where team members could quickly join in to help Anna. This  "Community Quest" allowed the community to collectively confront the challenges posed by Apple's newly released updates. 
During this new Community Quest, another iOS team member was able to identify the issue Anna was having with the ARKit –  providing Anna with the details she needed to feel confident in completing the QA Pod Quest her team was initially undertaking. 
In completing this Community Quest, Anna received the Apple ARKit Badge and 35 Experience Points in the game. This Quest Badge now showed her skills matrix within her profile, providing visibility to Anna and her manager. Not only did this Community Quest allow Anna to grow in her career, but it also allowed the client to meet their deadline. 
And the award goes to
The pilot program's results showed that the team's new AR "Try and Buy" feature exceeded the baseline goals. The client then created a new initiative around this feature and expanded the team's size to meet their new goals. 
Anna was spun off and put in charge of driving this new pod. TigerSquad was recognized for evolving and awarded the Mitosis Trophy —  a milestone in the GoP ecosystem representing success and growth. 
As individuals and their pods upskill based on real-world demand, the Game of Pods reward system can create added layers of motivation. Team members completing quests earn experience points from their badges, and badges can be awarded between team members for actions that support the team.
These new skills or completed quests are showcased and recognized by both internal talent communities and the client. This highlights efforts that often go unnoticed and brings to the forefront our culture of continuous improvement at a personal level. This helps us build communities from the bottom up. 
The point of points
Anna and her pod can do many things with the experience points they receive from badges, trophies, and quests. These points influence Anna's career path positively and are valid input when her performance is reviewed. Also, Game of Pods includes a marketplace for redeeming rewards in ways that often complement the system itself. 
Individuals are offered community-specific books, conferences, and third-party certifications related to their domain in exchange for points. There are also pod rewards and earnable experiences (like day trips or online cooking classes) meant to be redeemed as a team celebration. Many of the community-based rewards help individuals to upskill the community itself and, by training their community on what's been learned through these books, conferences, and certification programs, team members can earn more experience for that as well. 
Transform and perform
Game of Pods is an ecosystem. It's a platform that accelerates agile best practices and drives good performance, great experiences, and better products for our clients. It's an experience where continuous improvement is not abstract but put into direct focus.
For our teams, our people, and our clients, this is Transforming While Performing, put to practice. Welcome to the world of Game of Pods.