Andres Angelani Speaks On The Main Stage At Techsylvania
Andres joins an impressive lineup of world-renowned speakers at the leading technology event in Eastern Europe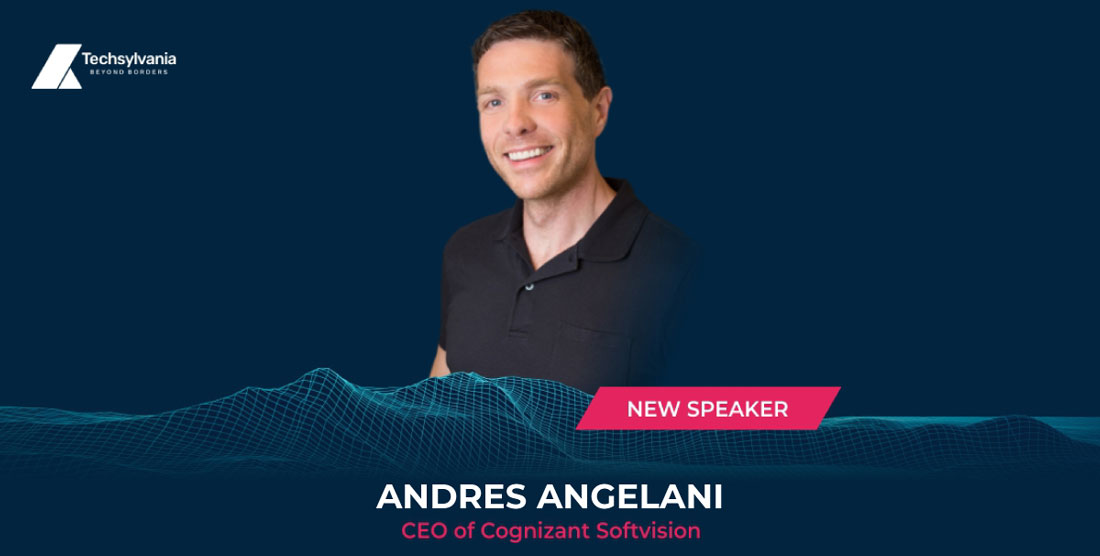 Cognizant Softvision's CEO, Andres Angelani, participates as a main stage speaker at this year's edition of Techsylvania, a leading technology event in Eastern Europe that brings both engineers and entrepreneurs together. 
The conference takes place on September 22-23 and features "some of the brightest minds around the globe." The virtual event boasts over 70 keynotes, panels, workshops, satellite events, executive roundtables, and Q&A sessions.
"Our promise to bring on stage 60 top leaders in technology, business, and investment that will challenge your vision about the future. Are you ready?" say the event's organizers. 
Andres Angelani joins an impressive lineup of speakers, including Kathryn Lueders, Associate Administrator for Human Exploration and Operations Mission Directorate at NASA; Christoph Oehler, Technical Lead Manager at YouTube; Job van ver Voort, CEO and Co-Founder of Remote, VP of Product at GitLab and Neuroscientist; Donald Sumbry, Director of Engineering at Airbnb; Ryan Donovan, CTO at Hootsuite; Selena Deckelmann, SVP of Firefox at Mozilla; Randy Shoup, VP of Engineering and Chief Architect at eBay, among others.
Andres' talk, Breaking Old Workforce Norms in this New Normal, is scheduled for the first day of the event, Wednesday, September 22, at 6:40pm-7:00 pm EEST. 
Techsylvania
When: September 22-23, 2021
1pm-11pm EEST | 12pm-10pm CEST | 6am-4pm EDT
Where: Virtual, worldwide
Register here. 
To learn more about Techsylvania and view the full speaker lineup, click here.