Andres Angelani discusses the future of software and the power of human creativity with Ziarul Financiar
Cognizant Softvision CEO featured in popular Romanian publication's "IT Generation" interview series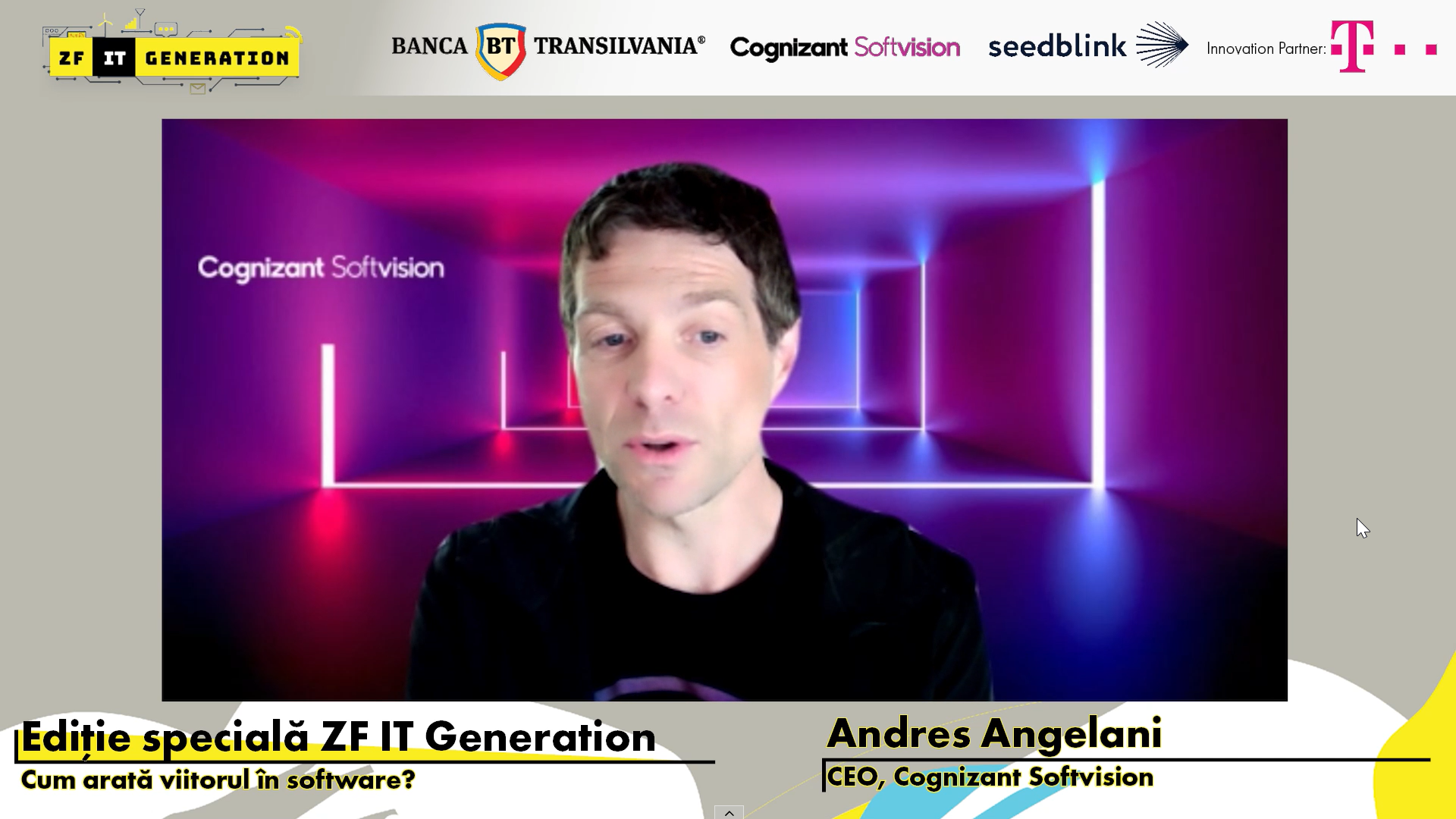 Andres Angelani, CEO of Cognizant Softvision, was recently featured in a popular Romanian publication, ZF IT Generation. The daily financial newspaper interviewed Angelani for his insights on the future of software, the challenges that could arise and what we can do to overcome those challenges. 
During his discussion with ZF journalist, Adrian Seceleanu, Angelani revealed one of the things he finds exciting regarding how he believes software products will soon be created. He pointed out that, in the future, specialists from several industries will be involved in product engineering. 
"The variety of people who can create software will expand significantly. The best software products are created when we have a combination of schools of thought and cultures…Everything is converging at this moment. So it's so exciting, so fascinating how all these different disciplines converge to create a great software product."
Another change Andres sees for the future of IT revolves around the use of artificial intelligence (AI). According to Andres, the industry is starting to see the use of AI more as a way to help increase engineers' capabilities and speed up their performance. 
"In some instances, AI modules can help to design and build simpler components, and eliminate repetitive work from coding. AI modules can also detect some patterns, improve algorithms, so as to improve the developer's performance, and make it faster," he says.
Overall, however, Angelani believes that AI will not take over the job of human beings. Our creativity, he says, is what translates vision into reality and cannot be replaced. 
"Artificial intelligence can relieve programmers of repetitive tasks, boredom, but cannot replace the flashes of creativity, the genius of the human brain." 
To watch the interview in English, click here. Read the full story in Romanian here, and visit this link to read the first interview of the series.