A Systematic Approach for Digital Success
How Softvision Delivers Results for Our Clients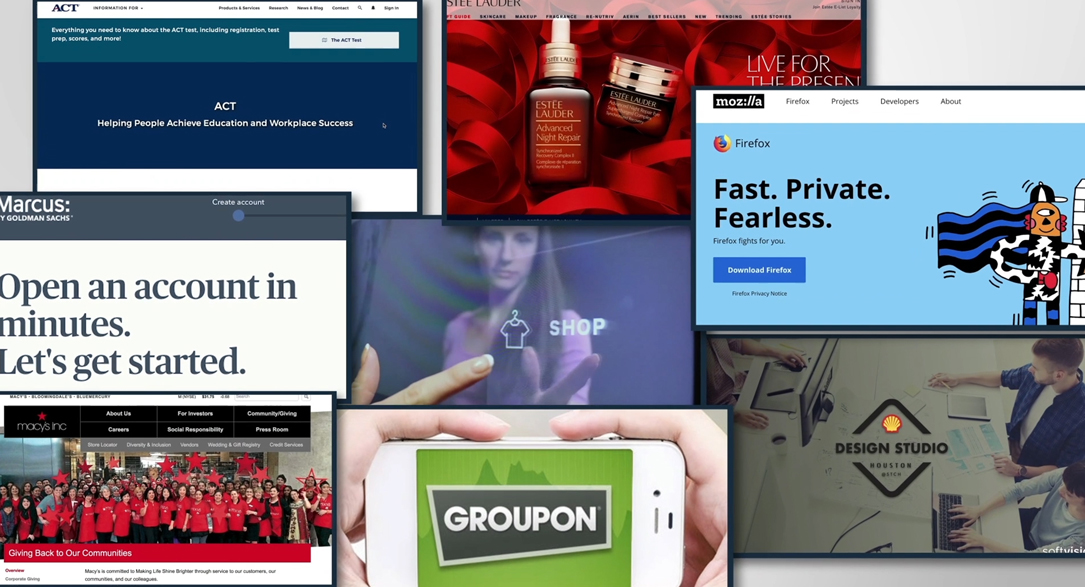 Softvision sits at the intersection of product strategy and design, bringing together digital solutions and products for some of the world's leading brands, including Macy's, Groupon, Mozilla, Kaiser Permanente and many more.
At Softvision, we have a differentiated model that has been proven to lead to digital success. Our approach includes an ecosystem of over 2,500 dedicated experts from 10 countries who work with our partners to bring their vision to life.
Our Ecosystem
Our ecosystem begins with a global network of 25 Studios which house practice areas, or Guilds. These Guilds have specific engineering and technology expertise, such as Design & UX, Mobile, Enterprise Software, RPA and Agile Transformation.

The experts from our Guilds then come together to form our Pods. Pods are agile, dedicated delivery teams focused on designing, defining and delivering digital products. Pods bring our partners' products and solutions to life.
Rounding out our ecosystem are our amazing alliance partners who bring end-to-end solutions to our clients.
How We Work with Our Partners
We refer to our clients as "partners," because we work side-by-side with them to align with their strategy, their goals, and their vision.
Softvision delivers real software and technology that impacts our partners' business. At the same time, we change their DNA to an agile-first, digital culture. We're proud to live up to our motto, "transforming while performing."