A Successful Mentorship
The evolution of the mentor-mentee relationship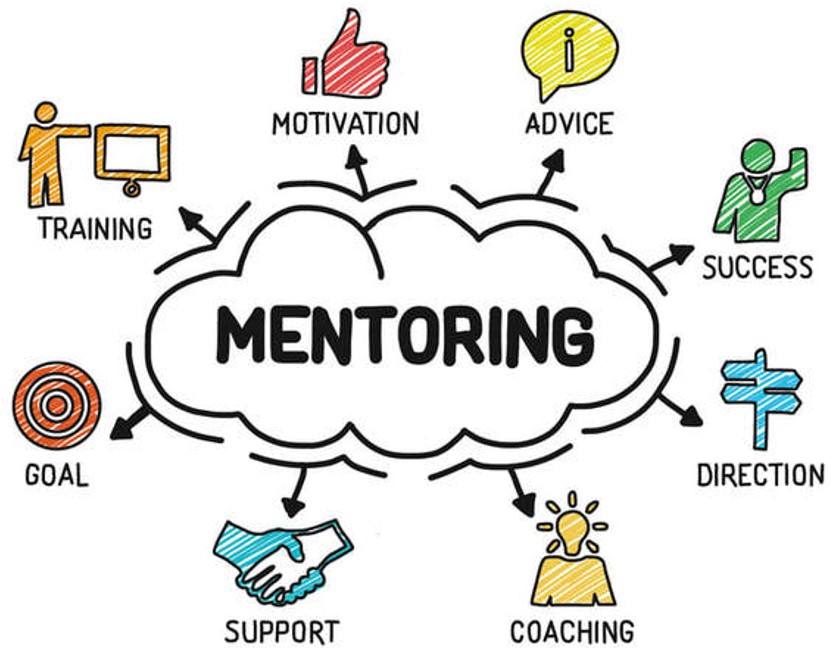 As part of the Cognizant Softvision QA Community, I have the opportunity to have a wonderful mentor. She is always there for me, any time, answering any questions I have and giving me her honest opinion. She encourages me to give my best and to stand up for my beliefs. She is more than a mentor, she is my coach, my advocate, my friend.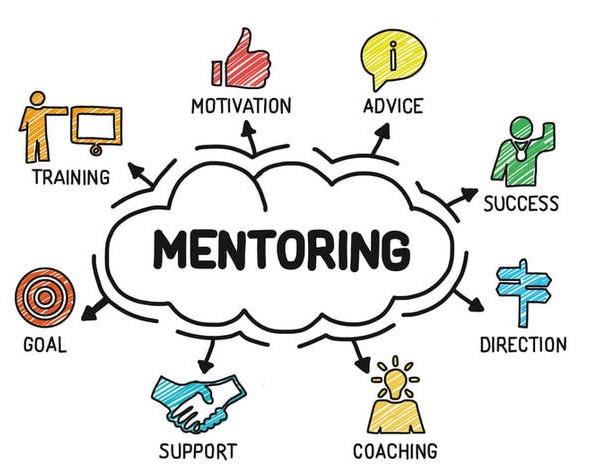 This graphic displays the many elements of a successful mentor-mentee relationship.  Each of these aspects grow and strengthen over time. I would like to share my story and show how our relationship grew over time, making me an even better Quality Engineer.
How it started…
During my first days at Cognizant Softvision, after a discussion with the QA Community Manager, Liviu Dorneau about my career path, I decided to learn test automation. I had been a manual tester for almost six years at this point and I wanted to take a look at automation. He sent me some test automation workshops to get an overview of what automation means. 
Liviu told me, "Do not worry! Take it slowly! Enjoy the workshops as if you are watching some movies!"
I watched the workshops several times, realized I had a lot to learn, and started to make a plan. But as I didn't know anything about automation, I sought out a mentor to guide me.
The workshop presenter, Mihaela Cretu, made quite a good impression on me. Her explanations were clear and easy to follow. So, naturally my first thought was to reach out to her. Mihaela was happy to guide me and she instantly accepted.
How it evolved…
It was important for me to set some expectations and I was impressed with the initial tips my new mentor gave me:
Be true to yourself!

Ask everything!
Then she gave me my action plan, suggesting I take on the following:
GIT and a shared repository in GitHub in order to track the changes of the source code of my first implementations

Maven in order to get familiar with the building process of a Java-based project

Java foundation for testers, because Java is a widely-used programming language in automation

UI automation project
I completed GIT and Maven successfully, but I stumbled a lot on Java Foundation for testers. It was hard– data types, classes, objects, methods– it all seemed manageable during the courses, but when it came time to put it into practice on my own I got stuck. I managed to implement basic exercises with calculations and data types, but it was very difficult for me to implement more complex methods. I could not get it right.
I did not know what to do. I had a great mentor who was willing to guide me, but something was missing. Later I would realize the issue was trust. But not the mentor's trust in me. It was the trust in myself which was missing.  
After many discussions with Mihaela and a lot of thinking, we came to the conclusion that we needed to adjust the plan. I needed to gain faith in myself and so I decided to accept the challenge to be QA for a Community Project.
The new plan consisted of:
API testing using Postman

UI manual testing using Testlink
Postman is an easy-to-use tool for API testing. I was able to make use of what I learned from the Java course: variables, conditionals, and data types. With clarifications and reviews from my mentor, I succeeded in building an automation regression collection in Postman. I was so happy– I felt like a child taking my first steps on my own.
I continued with end-to-end testing for the UI using TestLink. As it turned out, there are also a lot of challenges regarding how to write tests. Here are some lessons learned:
Use verbs (go to, click on, insert)

Do not create unnecessary steps

Put yourself in the user shoes
The experience in a real project beats any course and training.
I would encourage everyone to participate and get involved in any Community Project. It is fun, productive and you gain knowledge and understanding about web applications. You deal with a lot of people with different roles (PM, DM, PO, and developers, for instance). Personally, as a "newbie," I saw every interaction with these professionals as a learning experience and essentially they each acted as a mentor. 
At one point, I became the mentor. A new colleague came to implement an integration between API and UI and I was more than happy to explain how API works.
What we gained…
I gained a lot of experience. I gained the trust I needed to go further.
I like to think that at some point the mentor-mentee relationship becomes more like a mentor-mentor. We both win, we both gain something. We give and receive. It is truly a reciprocal relationship, as the mentee gives back something to the mentor. And, as with most things in life, the mentor-mentee cycle comes full circle when the mentee becomes a mentor. Perhaps this is the most powerful result, the everlasting cycle of guiding one another.