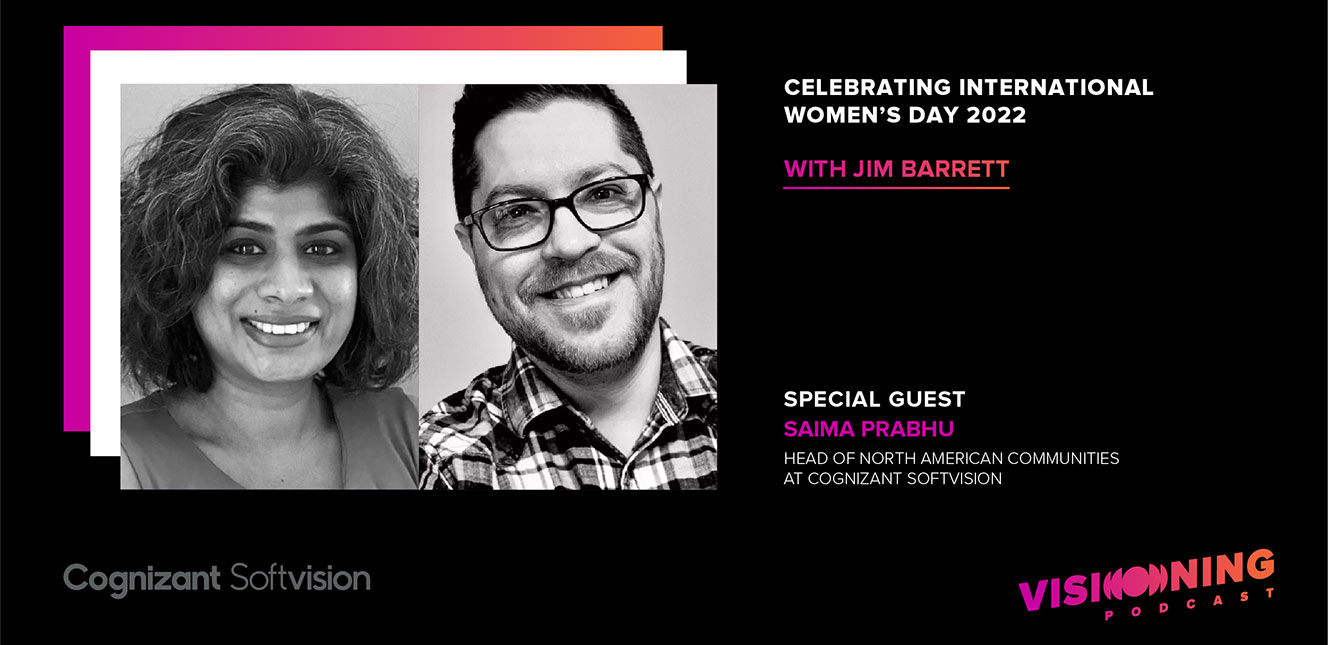 The Cognizant Softvision Official Podcast: Visioning explores the ins and outs of software product engineering with leaders in design, development and beyond. Hosted by Cognizant Softvision Senior UX Designer, Jim Barrett, Visioning features a new special guest each episode.
This episode, "Celebrating International Women's Day 2022," features Saima Prabhu, Cognizant Softvision Head of North American Communities. In her role, Saima aims to create an environment where people feel safe and have a sense of belonging, while fostering a culture of innovation.
Saima and Jim discuss the challenges and successes encountered by women in the field of software product engineering. During their discussion, Saima reveals hurdles she's encountered and how she overcame them and shares her personal outlook on the fight for gender equality.
"Women today are not saying 'give me a higher salary just because I'm a woman'… if anybody thinks it's about that, then that's totally incorrect. What we're saying is, 'build an environment where we can succeed,'" Saima explains.
Saima also addresses this year's International Women's Day theme, #BreakTheBias, which she feels is an important topic to raise awareness on.
"There's known biases and there's unknown biases…the trap is the unknown biases. If there's something you do multiple times, you have an unknown bias. If you can stop that bias and help somebody, do it," says Saima.
Listen to Saima and Jim's conversation in this episode of Visioning, and don't forget to subscribe and leave a review!