A Date with Deep Tech in Cluj-Napoca
Last November, Big Data & DevOps Community Manager, Victor Lupaescu was a featured presenter at the Codiax conference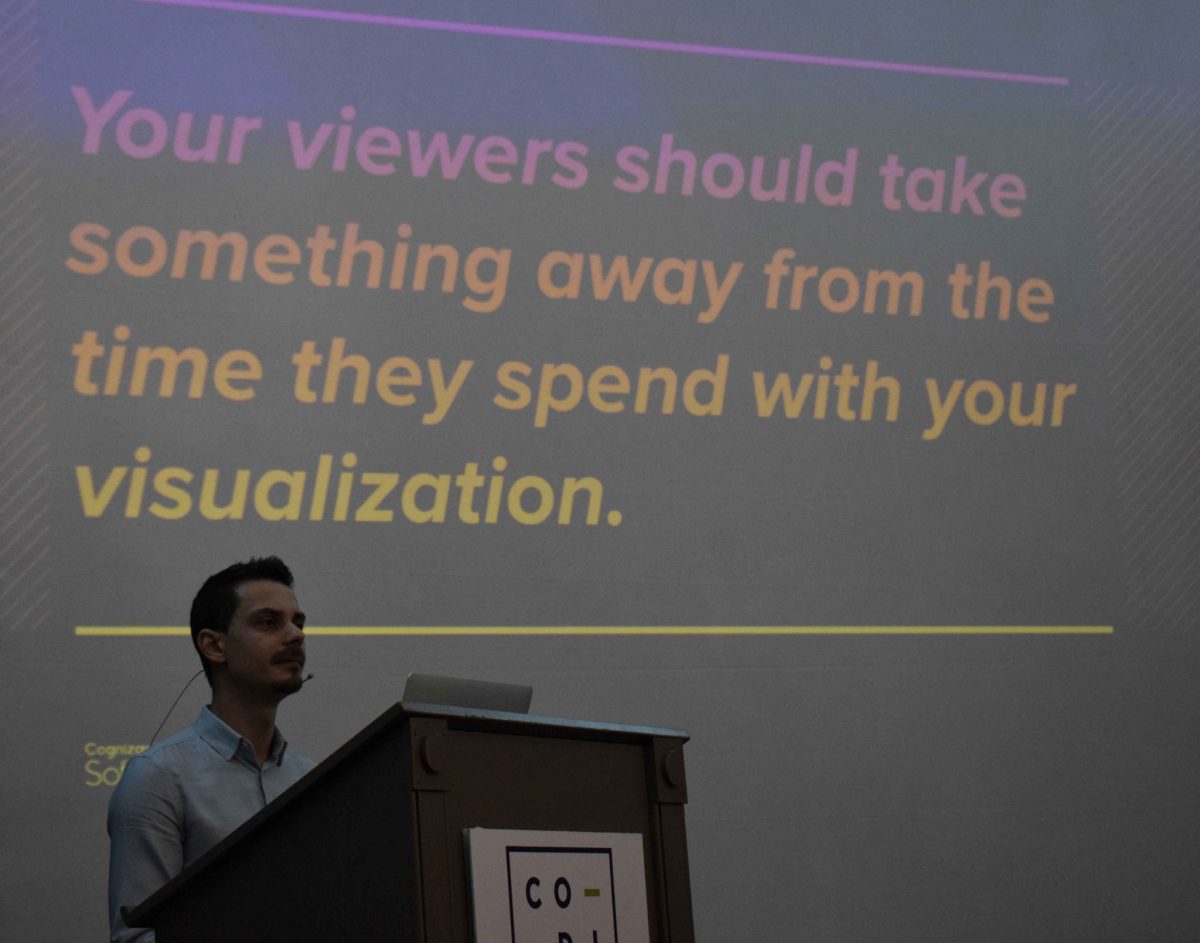 CLUJ-NAPOCA, ROMANIA, November 21-22, 2019 — The third edition of Codiax explored the latest in deep tech, bringing together technology pioneers from all around the world. Cognizant Softvision was a proud partner of this unique event in Eastern Europe, geared toward senior software engineers, data scientists, CTOs, VPs of Engineering, founders and software architects.
The first day of the conference was Workshops day, where Softvisioner Victor Lupaescu, Big Data & DevOps Community Manager at the Cluj-Napoca Studio, was a featured speaker. Victor presented "Talk Data to Me," an interactive experience designed to shed some light on the process of transforming data into insights and help the audience switch from providing just numbers to creating a story that helps consumers understand and engage. 
"We definitely live in a world surrounded by data, but we still fall short when it comes to transforming it into information. And it's not a matter of technology, it's a matter of how we use that technology in order to show the data," said Victor.
With a data engineering background, Victor helped various businesses shift from gut-based to data-driven decisions by designing and implementing complete Business Intelligence solutions, where Data Visualization played a key part.  
Attendees also got the chance to learn more about our job opportunities and speak with our experts at the Cognizant Softvision booth. 
We're looking forward to participating in more events in 2020. Want to join us? 
Subscribe to our blog and stay informed of upcoming events!
?Check out this video to learn more about Victor's experience at Codiax!
And here are some pics from our participation at the event: