5 ways COVID-19 is fueling automation adoption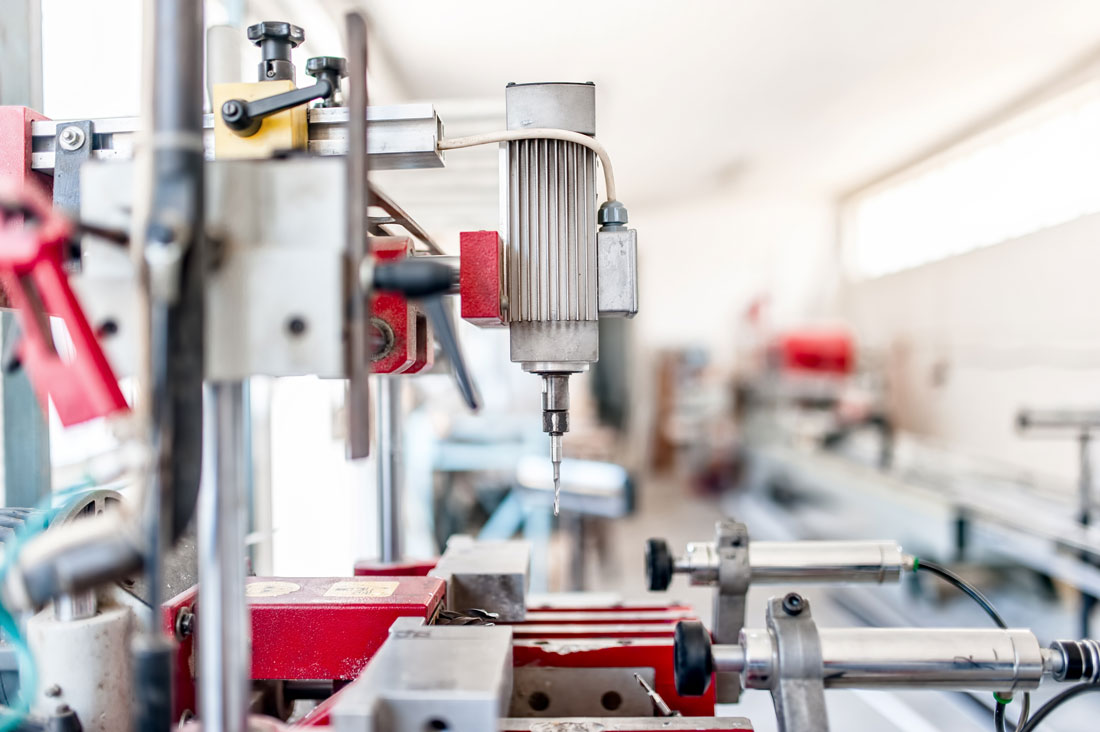 COVID-19 has set the stage for digital transformation, forcing companies to embrace remote work and adjust to a world of virtual connections. Automation, which has been on the rise for years by enabling business functionality with little or no human interaction, is riding this digital wave. The global automation market is expected to be worth $114 billion by 2025,[1] and an environment that limits in-person experiences will likely help to spur that growth.
Here are five areas that are fueling automation adoption right now:
The Patient Experience
In the medical industry, automation has the potential to transform the patient experience. Most important in the age of COVID, it helps limit the risk of contagion by minimizing patient contact. Automation and related technologies can also be used to dispense medication, schedule appointments, and even diagnose and triage symptoms.
Automation can also help providers optimize staff resources and give patients more control over their healthcare needs. Secure connections enable patients to access critical information and even consult directly with their care providers. Asynchronous communication tools also enable patients and providers alike to share information when it is most convenient for them.
Data
Automation enables companies to collect and analyze data to maximize business insight. For example, processing COVID-19 test results at pace reduces manual processes and enables physicians to focus on treating patients. Automating data aggregation ensures that business leaders have the most recent data they need to inform and develop strategies going forward.
Education
Automation enables new ways for students and teachers to interact and engage with learning opportunities. It also holds promise for lesson planning and administrative tasks, as well as monitoring patterns and measuring student knowledge, potentially freeing teachers to focus on hands-on learning. D2L's Brightspace Core, a learning management platform engages students and provides educators with tools that save them time, such as automating administrative tasks. The platform can, for instance, automatically release enrichment content based on students' achievements and progress, saving significant time for the educator, but most importantly giving the opportunity for students to have content more tailored to their specific needs.
Accelerating Recovery
When COVID-19 reached pandemic level, the world seemed to stop. Factories shut down, consumer goods began to pour out of the inventory backlog, healthcare professionals worked overtime, and the travel & hospitality industry took a hit so hard, it will take years for recovery. While the question of whether more automation could have slowed the effects of the pandemic is debatable, there is little doubt that automation can speed recovery in the post-COVID world. Automation efforts, already under way in Spain, are powering a fleet of robots to help assist with coronavirus testing, which reduces the need for human testing and allows those tested the ability to mitigate the rippling effect of spread. In manufacturing, the industry where 78% of companies admitted to not having sufficient staff to run a full production line[2], having aspects of automation would be greatly beneficial towards recovery. For instance, having a high-performing robot, work faster for longer periods, without stopping, can be a welcome reprieve for the economy that's waiting to get better.
Exposing Inefficiencies
COVID-19 has exposed many business inefficiencies, prompting some skeptics to rethink their stance on automation. While many manufacturers are already using some type of automation, there are still gaps to be addressed. After the manufacturing plants of Fiat Chrysler, Ford and General Motors reported large clusters of COVID-19 exposures, plant closures and delays were rampant. If more aspects of automation, like collaborative robots, (robots that work alongside human operators to do certain tasks) were included in the manufacturing process, allowing for less human interaction, perhaps we wouldn't still feel the ongoing impact of the closures.
As automation continues to gain traction, especially in industries hit hard by the pandemic, it could become part of a broad strategy to build a more efficient and resilient future.
Sources:
[1]Process Automation Market – Growth, Trends, and Forecast (2020-2025). https://www.researchandmarkets.com/reports/4535798/process-automation-market-growth-trends-and?utm_source=dynamic&utm_medium=BW&utm_code=q3c57k&utm_campaign=1404651+-+Global+Process+Automation+Industry%3a+Growth%2c+Trends+and+Forecast+(2020-2025)&utm_exec=joca220bwd
[2] Supply Chains and Factory Openings: An AmCham Shanghai Mini-Survey." AmCham Shanghai. https://www.amcham-shanghai.org/en/article/supply-chains-and-factory-openings-amcham-shanghai-mini-survey